Advance Notice: Taking Submissions: Twelfth Planet Press Novella Series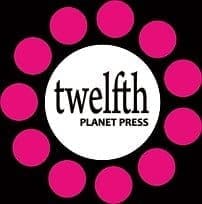 Submissions Period: September 1st, 2018 – September 30th, 2018
Payment: US$300 advance and royalties of 40% of all monies received by the publisher, paid twice yearly.
Advance notice that we will be open for novella submissions in September 2018
Why so much notice? We want new work written for us. And we want this call to to reach far and wide.
We are looking to build a kickass series of novellas that defines and redefines the Twelfth Planet Press brand. We want gritty pieces that challenge the system and punch the patriarchy in the face. We want stories that resist and rebel… and maybe also books that comfort & inspire. For when things are bad out there in the world. We are looking for books that feed the angry soul.
We're interested in hearing from marginalised writers more generally: for example, people under the QUILTBAG umbrella, including intersex people; people of colour, including Indigenous and Native writers from around the world; and disabled people. That said, we also welcome stories from authors who aren't marginalised. Please don't self-reject – we want your stories! If you feel your intersections are relevant to your story, you may mention them in your cover letter, but this is not required. We respect your privacy.
We're looking for a diverse range of authors, story settings, time periods, cultural backgrounds and protagonists. Magic, history, fantasy, steampunk and science fiction are all welcome. We are also looking for fun, light crime novellas that fit within our Deadlines imprint.
Your novella should be between 17 000 and 40 000 words.
It should be considered fantasy, science fiction, horror, or crime and not published previously in any medium, including limited audience media such as Patreon. Publication is by ebook in the first instance. Payment is by way of an advance of US$300 and royalties of 40% of all monies received by the publisher, paid twice yearly.
Submissions will open on 1 September 2018 and close on 30 November 2018
No multiple submissions or simultaneous submissions. We aim to respond to all submissions by the end of January 2019.
Via: Twelfth Planet Press.
About the Author
Latest Posts
Stuart Conover is a father, husband, published author, blogger, geek, entrepreneur, horror fanatic, and runs a few websites including Horror Tree!