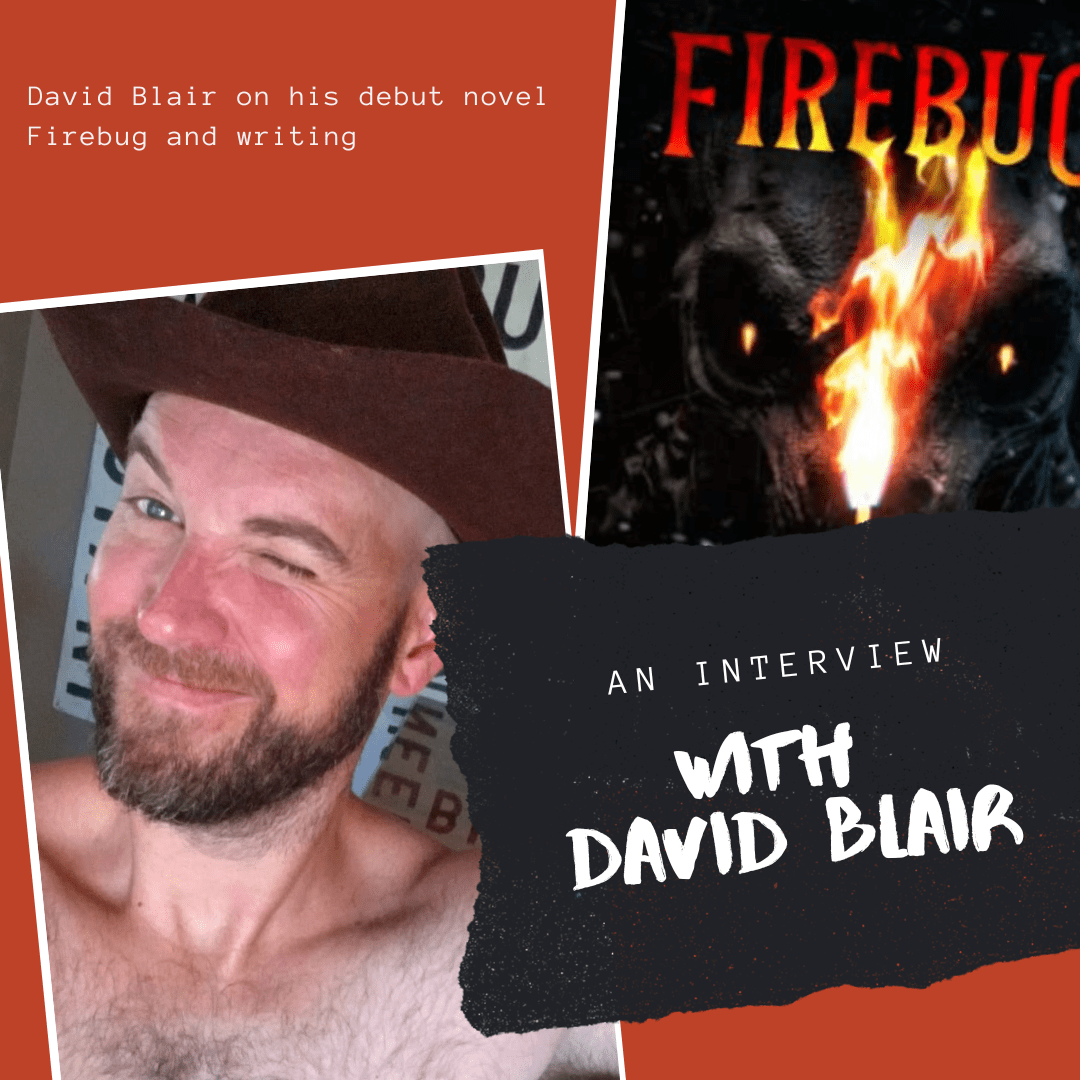 David Blair's debut novel Firebug is out now from Wicked House Publishing. Set in the small town of Ferdinand, Idaho, the narrative follows college dropout Daniel Patrick (who has a perchance for pyromania and underachieving) as he uses his skills to track down a mysterious and deadly creature that's wreaking havoc on the town. 
Blair lives in the mountain town of Whitefish, Montana with his partner Jake and their feisty cat Monica. He has been working in the film industry for nearly two decades as a screenwriter, horror being his favorite genre to explore. The novel Firebug marks the beginning of an exciting new avenue for his creativity. His films include The Sighting, The Triangle, The Free Fall, the comedy Your Musical is Cancelled: The Musical! and the upcoming Trim Season. 
He has worked as a script doctor and writer for the China-based production company ProAm Studios and had the pleasure of being on set for two of their film productions. David is also a writer and performer for a Whitefish-based sketch comedy group. When not busy writing, David enjoys going to the movies, kayaking the local rivers and lakes, dining in restaurants, walking in the woods, violent thunderstorms, Robert McCammon novels, and haunted houses.
In our interview Blair discusses the differences between writing horror scripts for film and television and writing a novel, how Ferdinand was loosely based on his own childhood experience growing up in small town Idaho, and how as an LGBT writer, he's found a welcoming home in the horror community.