Trembling With Fear 4-23-23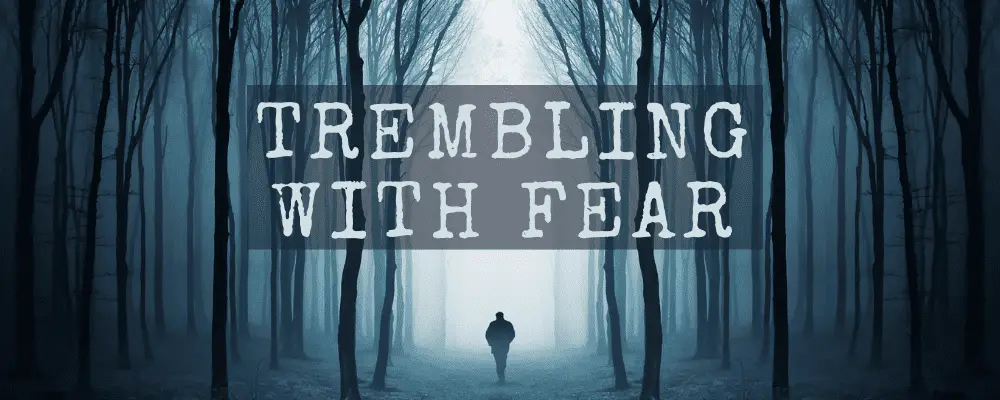 Hello, children of the dark. How are these days treating you? How's your creative impulse? 
I ask for a reason: did you know there's more than these weekly editions under the TWF banner? They did take a small sabbatical in the second half of last year (for reasons of me not understanding my remit properly; sorry!), but they are back in a big way and we're looking for more.
I am, of course, talking about the Unholy Trinity and the Serial sections of our humble publication. Permit me to give you a brief lowdown (and you can also find details here on our submissions page).
The Unholy Trinity is three drabbles that work as stand-alone stories, but can also be tied together to tell something larger. This tie could be theme, it could be plot, it could be character – but the three stories must work both alone and together. 
Then we have the Serials, which are longer stories that can be broken up and published over the course of several weeks. For the Serials, your tales can go up to 15,000 words – but they must be able to logically break into 4-10 instalments of 1000-1500 words in length. And if serialising was good enough for Dickens' work… 
Anyways, those two sections are led by the wonderful Shalini Bethala, who would love to see the Horror Tree inbox flooded with new works to keep her Brooklyn nights busy. What have you got? How's that creative impulse now?
In the meantime, we're still working our way through those previously-trapped drabbles, so bear with us and enjoy this week's offerings as you wait.
In this week's menu, Greta T Bates is here to break your heart. This is followed by three delicious quick bites:
Christopher Blinn

goes to battle,

Stéphane G Perahim

is keeping an eye on her fitness, and

Ron Capshaw

has a hunting warning for us all.
Over to you, Stuart.
This is the last full week of my current MBA class so hopefully, next week I'll be able to get a few things done if my brain doesn't take a break on me.
And while we had progress last week on the new layout, there is nothing to report this week. *twitches*
Moving on. We're catching up on TWF and the anthology and getting ever closer to this year's release. No ETA quite yet.
Just as a reminder, we're taking submissions to a new Horror Tree anthology titled Shadowed Realms: The 2022 Indie Dark Fiction Anthology. In it, we're looking for the best 1,000-9,000 word dark fiction published in semipro and token-paying markets in 2022! This reprint anthology will be paying 1 cent per word, and we're very excited to start taking a look at your work!
For those looking to support the site, we're always open Ko-Fi donations and always have our Patreon going.
As always, I hope you had a great weekend.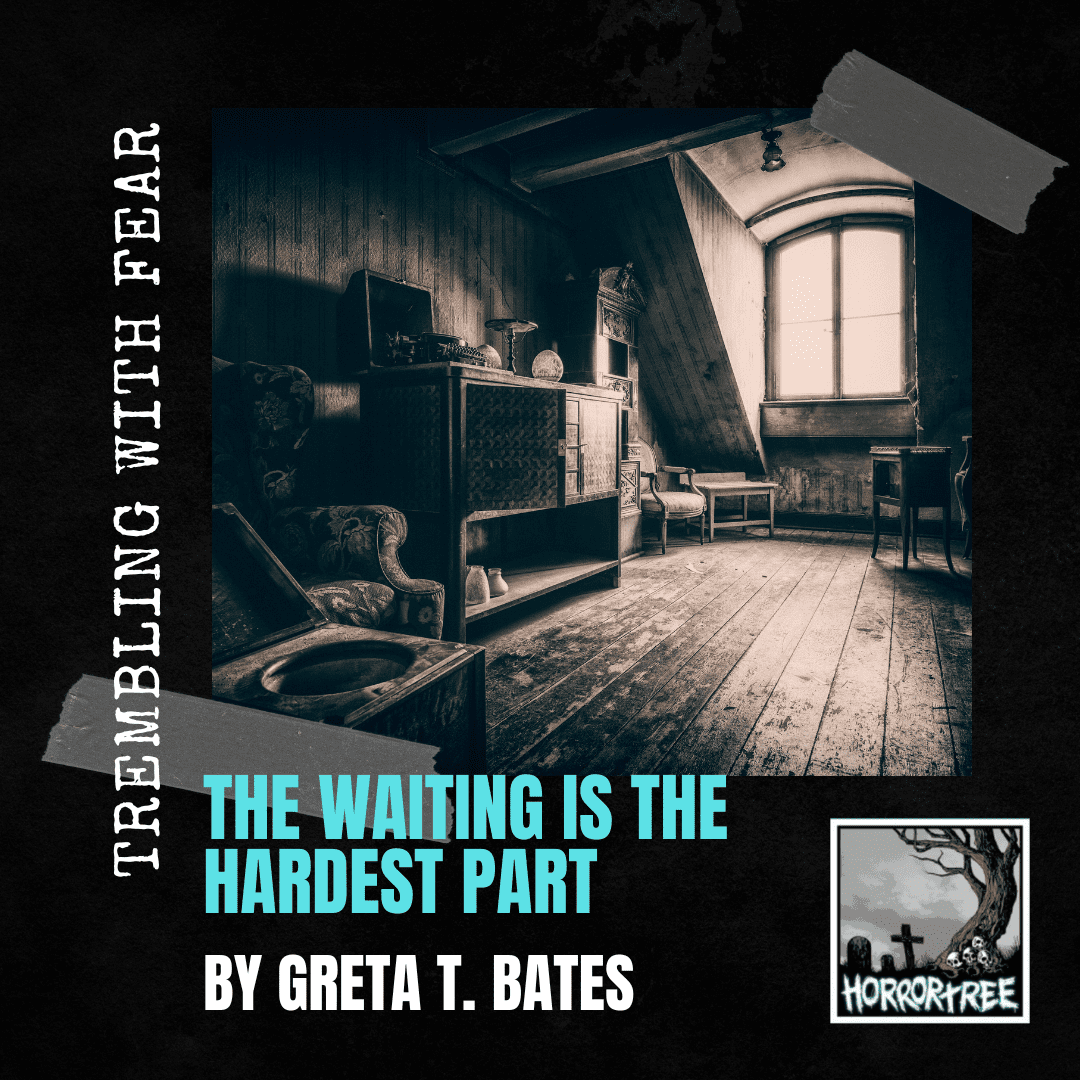 Greta T. Bates
Greta T. Bates lives in Fairhope, AL. She enjoys writing personal growth anecdotes and poetry. She self-published Snapping, Fraying and Dangling in the Wind, Thoughts on Motherhood, Midlife and a Meaningful Existence in 2020. She is currently writing short stories that explore lost love, revenge, and facing one's fears, told through the lens of horror. Greta has most recently been published in Eternal Haunted Summer-Pagan Songs and Tales, Summer Solstice 2022 issue. You can find her at gretatbates.wordpress.com or on Instagram @greta_t_bates. 
The Waiting is the Hardest Part, by Greta T. Bates
The heat is stifling, my passages constricted. In the deep south, the season of summer is one that some anticipate. Disordered—I find myself moving slow as molasses, unable to breathe, suffocating. I hide inside, drawing the drapes, haunting my home, all but the attic. The top floor, beholding family treasures, collecting dust, cobweb covered cracks and crevices, boxes and baubles, remnants of holidays past, pieces and parts, heirlooms, and such. All of these things will have to wait, until there's a break in the swelter. The ceiling will open then, like a gaping mouth ready to swallow me whole. 
Days and months pass, summer turns into fall, if you can call it fall. I hear you, creaks like exhalations escaping slightly pursed lips, a raspy sound emanating from the back of your throat. These sounds I'm sure I'm imagining, manifesting. Rats perhaps trip-trapping through the house, the walls, the rafters. Or is it the tap, tap, tap of fingers drumming on the ceiling of my bedroom or the knock, knock, knock of knuckles rapping rat-a-tat-tat. Those nights when I'm a-lit like a prairie fire, in my sweat-soaked slumber—it's you, my love, beckoning me, calling me up; but winter was the only season we could be together. 
A chill in the air—we meet again! The stairs unfolding, boards against iron, awkward, beams nestled in pink cotton confection like sweet candy filled with tiny shards of glass. I move like a cat, curious, cautious, no missteps, careful not to slice my flesh, remaining intact. I enter the maw making my way to the antique vanity. I sit and light a candle in remembrance, perusing and playing. Like an archeologist, I open all the drawers, digging. Your spectacles on the right, I put them on, catching my hazy reflection in the grimy glass, distorted and ghastly. Each drawer containing artifacts—a button from your button down, strands of your hair, nail clippings, and lashes—do you remember the lashes, my love?
There's more of you hidden in the floorboards, behind the fluffy fibers, pieces and parts, nestled. Excavating, sifting through silt, rodent feces, remains, I take your hand, cradling my cheek, comforting myself. It's no wonder I hear your phantom footsteps in the spring, pacing the upper level. I imagine the soles of your feet leaving prints inside my eyelids, my brow damp from dreaming. The ghostly rapping of your dismembered hands banging rat-a-tat-tat. I hear you, pieces of you, making contact. Maybe you miss me too, miss me more than your own breath? Is this fantasy, have I kept my faculties complete? Love exquisite, striking, slicing, brilliant and blood-soaked, we must wait, my love—cold comfort. 
Both of us marking time, our reunion hinged always on the seasons—waiting for winter.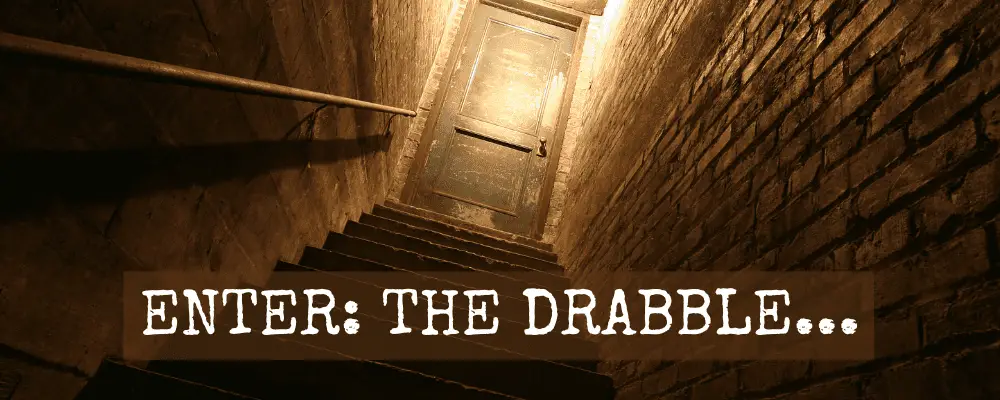 Invasion
Turns out their recon was poor. 
Alarms screamed. Wires dangled. Sparks crackled.
The Captain shared a glance with his First Officer, acknowledging the end of their service together.
Rising ground filled the viewport. To their left and right, others from their squadron suffered the same fate. Smoke. Spirals. Explosions.
The Captain scanned the bridge. He praised his crew for their bravery and sat in his command chair. 
"Bad intelligence," he said. "Someone's gonna get an ass chewing."
"Impact in ten seconds," announced a mechanical voice.
Metal rattled. A blinding white flash. Muffled blasts.
They had badly underestimated the earthling's defenses.
Christopher Blinn
Christopher Blinn lives in Marshfield MA. with his wife and three sons where he has worked for the Massachusetts Bay Transportation Authority for the last 22 years. He is the author of the novellas Stealing Stanley and Lane 10 and most recently the short story 'That you Coughlan' in Hellbound Books anthology The Toilet Zone. All are available at Amazon.com.
Your Fitness Pal
The beast is by the corner! 
I crawl, run, jump, faster than I ever trained for. The huge warehouse is the beast's playground. I curl up between two boxes and a rather munched-on co-worker. 
We can't unionize against that monster. 
The anchorman's voice resonates in my head."Be still and be quiet. It has terrible eyesight but compensates with a phenomenal sense of hearing." Deep breath, slow heartbeat. I meditate while it rampages around. Everyone's dead or hiding; I can only perceive its claws grating about.
I may survive!
My wrist lights up. 
"Time to move!" chirps my smart watch.
S.G. Perahim
Stéphane G. Perahim is a middle-aged French lady who lives in Belgium and teaches English for a living. When she's not surrounded by her young, charming yet snotty students, she writes detective novels and short stories, plays with rather lifelike and creepy dolls, runs half-marathons or works on improving her nascent skills at capoeira. Find her on Instagram @Nefisaperahim.
Skeet
I disintegrated my third skeet in a row.
Russel hadn't hit any.
"Just look at it, and you'll hit it," I said.
He reddened and looked down at his feet the way he always did when he lost to me.
"C'mon," I said. "Let's go back to the house and get drunk."
He didn't move.
"You always win. It's fucking unfair."
For some reason, I became intensely aware of my surroundings. The swaying Texas trees and bluebonnets.
"Do you know the statistics on people accidentally shot when hunting?"
I checked my magazine frantically. I was out of bullets.
He wasn't.
Ron Capshaw
Ron Capshaw is a writer based in Florida. His novel The Stage Mother's Club was released in June by Dark Edge Press.
About the Author
Latest Posts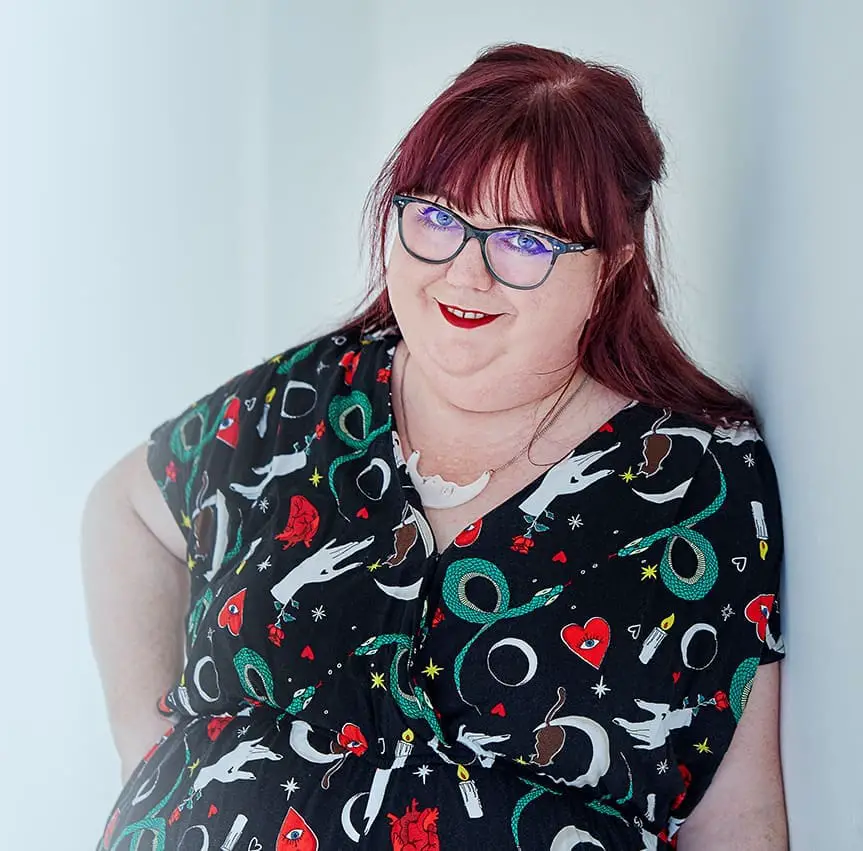 Lauren McMenemy wears many hats: Editor-in-Chief at Trembling With Fear for horrortree.com; PR and marketing for the British Fantasy Society; founder of the Society of Ink Slingers; curator of the Writing the Occult virtual events; writers hour host at London Writers Salon. With 25+ years as a professional writer across journalism, marketing, and communications, Lauren also works as a coach and mentor to writers looking to achieve goals, get accountability, or get support with their marketing efforts. She writes gothic and folk horror stories for her own amusement, and is currently working on a novel set in the world of the Victorian occult. You'll find Lauren haunting south London, where she lives with her Doctor Who-obsessed husband, the ghost of their aged black house rabbit, and the entity that lives in the walls.