Trembling With Fear 11/7/21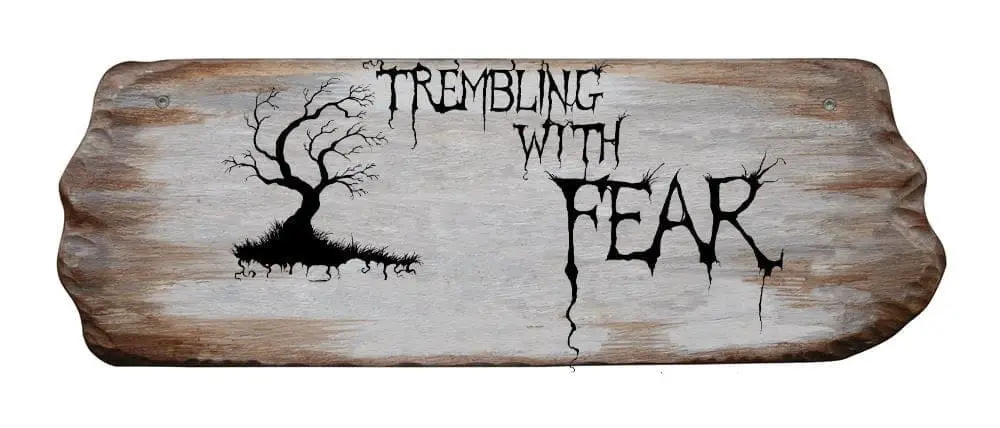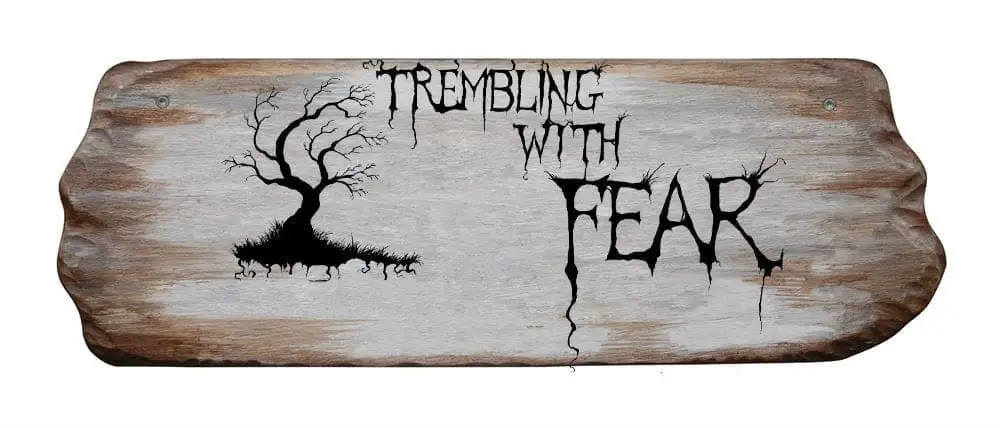 Please note: We are temporarily closed to short flash stories (unless for one of the Specials) but open to drabbles, unholy trinities and serials. Please also remember to read our guidelines, especially on word counts!
By the end of the year, we will have caught up on all our short story publications for TWF. With that in mind, I feel it safe to reopen at the beginning of December – but please do not send before this!
Halloween has passed and suddenly the shelves are full(er) of Christmas stock. It started appearing a while ago but is now proudly showing its face – but still too soon, I say! That said, remember Amanda edits a Christmas Special for TWF so get those stories in – all forms, drabble, short flash, trinities – all welcome.
Some of you will be taking part in NaNoWriMo. I hope it's going well for you and you're having fun with it. I had thought I would be doing it this year now I no longer have the day job demands but for some reason, my time seems to be shorter than ever so I will be missing it. I am continuing to work on a couple of poetry projects but I've also been thinking about ideas for the cover and artwork for my next novella with Silver Shamrock. I'm not creating the cover thankfully, just making suggestions. The book should be out early next year – I think.
First up this week in Trembling with Fear is The Wrong Turning by Fiona M. Jones is a great little morality tale dealing with the horrors of an afterlife coloured by your behaviour when living. I really enjoyed the snobbish and manipulative character of Gwen – yes, she was awful, but oh, so believable.
Baby by RJ Meldrum makes you look at pregnancy in a whole new light. Be careful what you wish for!
Beasts on the Borderland by Mike Rader is a chilling revenge tale of war. I enjoy different settings and times. More historical horror please!
Swarms by Patrick Winters brings us a medieval flavour of horror which also has a nice revenge element to it.
Enjoy our stories and send in yours!
Steph
Last time I'll be asking but if you could provide any feedback, I'd love if you could please share your thoughts on our video refresher posts
Also, If you run a website and would like to write an article about Horror Tree or Trembling With Fear, we'd really appreciate that! Please reach out with any questions for facts in the article (who does what, when sections were started, etc), any promotional artwork, or with a link once it is live so we can feature it on the site and on our social media.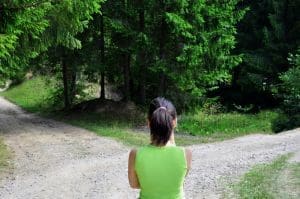 The Wrong Turning by Fiona M. Jones
Gwen wasn't ready to go. Certainly, she was well over threescore years and ten, the alloted span and all that. She'd even written a will. But… well… other people, sometimes quite ordinary people with no real social standing, often live to a hundred, and it wasn't fair. 
She had unfinished business here on earth. Just little things, but important in their way. A daughter-in-law who needed more lessons in humility. A new vicar who'd finally agreed to set aside a whole morning to listen to Gwen's grievances. And that rich couple who'd just moved into the area but Gwen hadn't quite managed to get into their social circle yet. 
But Heaven is a very good place of course; everyone says so. And Gwen had earned her place there. She rarely missed a Sunday without very good reasons; she belonged to all the right church groups and always had plenty to say in committee meetings. She searched her mind for anything she could remember of last Sunday's sermon… The parable of sheep and goats, that was it, on the right hand and on the left? Gwen had never liked animals, but of course it was a metaphor, and the sheep meant well-behaved people while the goats meant the other kind—the undesirables, the ones who'd committed sins or indulged in bad habits. She would make very sure she turned left, towards the Shepherd's right hand…
It was harder than she'd anticipated, forcing herself to go left instead of right. But here she was at last, in a place so filled with light you almost had to swim as you walked. Everyone seemed happy, and a few offered smiles and greetings—but nobody seemed quite as attentive as Gwen had expected. 
"Such a nice place?" she cooed ingratiatingly. 
"It's beautiful here," someone replied, shimmering like a mayfly. 
"You look so well! What a wonderful life you must have lived!"
"I was saved from a terrible end."
"Oh, I'm sure that's not true," Gwen gushed, but her new acquaintance hardly seemed to hear. 
Hours or maybe days or years went by, and Gwen began to feel increasingly oppressed by the feeling that she wasn't forming any real ties with anyone. Neither flattery nor self-promotion worked, nor even that useful technique where you try to divide and conquer already-existing friendships between others. 
Was this really Heaven? Gwen had never been so miserable. She loathed the shining place, the joyful iridescent people, the terrible feeling of not gaining any hold over the needs and emotions of others. And then it dawned on her. 
She had come to the wrong—
* * * 
"We've got her back," a doctor said, and there Gwen found herself, surrounded by medical equipment and gasping with relief. 
Back from that Hell, back for her unfinished business and the various small pleasures of life. For now at least. 
And, next time Gwen went, she would be sure to turn right, not left, at the grey mysterious junction that had tricked her so badly before.
Fiona M. Jones
Fiona M Jones writes short/flash/micro fiction/CNF/poetry and has received a star rating for a sci-fi story on Tangent Online's "Recommended Reading" list (2020). Her published work is linked to @FiiJ20 on Facebook and Twitter.


Baby
Teresa gaped.
"You're huge! What did the ultrasound show? Triplets?"
"Just one," lied Sally
Truth was, she'd refused the ultrasound. She'd always wanted a baby, but John's count was low. They couldn't afford medical intervention. She'd found the spell book in an antique store. A few chants and boom, success, but John hadn't made any 'contribution'. She knew it was unnatural, and prayed it would be a normal baby.
Sally felt movement. She lifted her top. Teresa screamed and fled. Sally looked down and saw the imprint of dozens of hands pushing against her skin. She started to scream too.
Beasts on the Borderland
You'd think you could kill a man with a bayonet between his shoulder blades. But if his body was covered by another body? That's how I survived.
The Russian machine guns mowed down my fellow villagers. I hit the ground, felt the weight of other Ukrainians falling on top of me. Screams, blood, then silence broken by the wet stabbing sounds as they finished us off with bayonets.
When they'd gone, I wriggled my way free of the dead.
Crawled away to the forest.
And I'm still here, always will be, waiting. Waiting.
Rusky soldiers always pee in the woods. 
Mike Rader
Mike Rader is a pseudonym used by Australian author and poet James Aitchison.  As J J Munro and Mike Rader, Aitchison writes horror and noir crime.  As James Lee, he writes Asia's biggest selling horror series for middle readers — Mr Midnight — which has sold over three million copies.  His work can be seen at www.flameoftheforest.com
Swarms
She lived on her own, out in the woods. Scrounging for food, always filthy–and known for attracting flies.
One day, swarms of the insects moved through their village. Shortly after, the sickness came. People perished and fingers were pointed.
They hunted her down, beating and dragging her to the great fire in the square. They'd given up their loved ones to it, hoping to prevent further spread of the devastating ailment. Now, they'd throw her in, and pray for renewed prosperity.
As she burned, a buzzing black cloud erupted from the flames, dispensing the sickness to those that remained.
Patrick Winters
Patrick
Winters
 is a graduate of Illinois College in Jacksonville, IL, where he earned a degree in English Literature and Creative Writing. His work has now been featured throughout several magazines and anthologies. A full list of his previous publications may be found at his author's site, if you are so inclined to know: 
http://wintersauthor.azurewebsites.net/Publications/List
About the Author
Latest Posts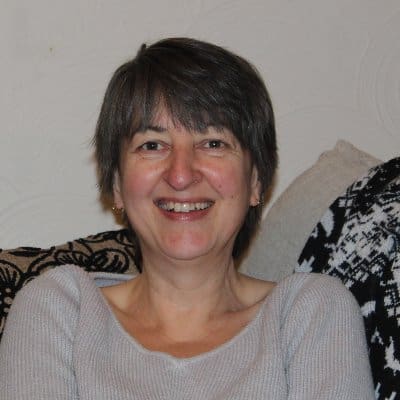 Stephanie Ellis writes dark speculative prose and poetry and has been published in a variety of magazines and anthologies. Her longer work includes the folk horror novels, The Five Turns of the Wheel, Reborn, and The Woodcutter, and the novellas, Bottled and Paused (all via Brigids Gate Press). Her dark poetry has been published in her collections Lilith Rising (co-authored with Shane Douglas Keene), Foundlings (co-authored with Cindy O'Quinn) and Metallurgy, as well as the HWA Poetry Showcase Volumes VI, VII, VIII, and IX and Black Spot Books Under Her Skin. She can be found supporting indie authors at HorrorTree.com via the weekly Indie Bookshelf Releases. She can be found at https://stephanieellis.org and on Blue Sky as stephellis.bsky.social.