Disclosure:
Our reviews may contain affiliate links. If you purchase something through the links in this article we may receive a small commission or referral fee. This happens without any additional cost to you.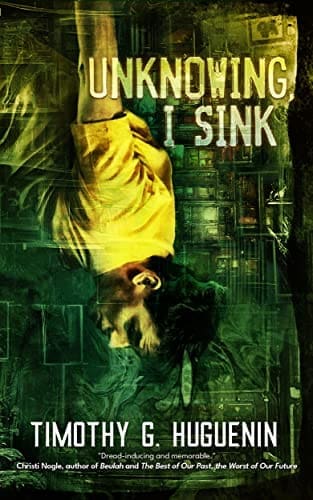 Title: Unknowing, I Sink
Author: Timothy G. Huguenin
Publisher: Timothy G. Huguenin
Genre: Horror
Release Date: 1st, October, 2022
Synopsis: Julian finds a summer job cleaning a mansion belonging to Mr V, an eccentric recluse obsessed with arcane knowledge. The man's grotesque, swollen appearance, caused by an unknown condition that keeps him bedridden, initially disturbs Julian. And those creepy terra cotta statues lurking in the shadows don't help to ease his nerves. But the rich old man wants to pay him more than he ever imagined.
While Julian struggles to understand his new employer's discursive monologues, a dreadful ache grows inside his chest. Where has this feeling come from? How is it that a statue's blank stare can cloud his mind? And what bizarre and horrifying secrets will he discover when Mr V's esoteric philosophies become manifest?