Disclosure:
Our reviews may contain affiliate links. If you purchase something through the links in this article we may receive a small commission or referral fee. This happens without any additional cost to you.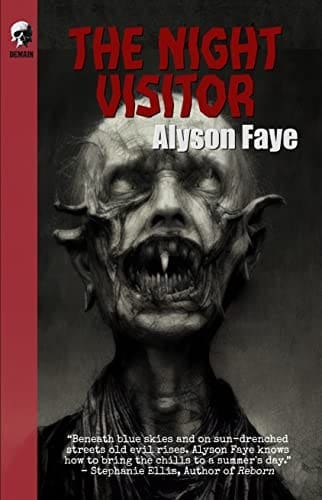 Title: The Night Visitor
Author: Alyson Faye
Genre: Occult Horror
Publisher: Demain Publishing
Release Date: 31st March, 2023
Synopsis: In the long hot summer of 1976 there is something ancient, and hungry stirring in the woods surrounding the peaceful town of Brintwood.
First the pets begin to go missing, then the daytime streets are emptier and Amy knows her best mate, Robin, is no longer himself.
She is forced to go on the run, find new allies and face the horror hunting her; a monster created by a madman's long ago evil acts.
The night visitor and his army are on the move…