Disclosure:
Our reviews may contain affiliate links. If you purchase something through the links in this article we may receive a small commission or referral fee. This happens without any additional cost to you.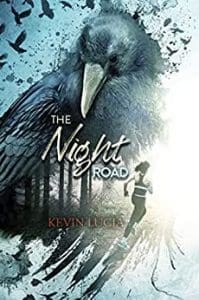 Title: The Night Road
Author: Kevin Lucia
Genre: Horror
Publisher: Cemetery Dance
Release Date: April, 2022
Synopsis:
For most of her life, Grace Donaldson's passion has been running. As a star in Cross Country and Track and Field, Grace ran to win, because losing wasn't an option. For her, running was freedom, and she was only ever her true self when racing toward the finish line.
Her senior year, that all changed. Afterward, instead of running toward something, Grace started running away. From her pain, her anger, and her guilt. Now, as her younger sister lies on her deathbed from attempted suicide and Grace's darkness threatens to consume her, she discovers The Night Road, and the chance to run toward something again, instead of away…if she's willing to pay a terrible price.