Disclosure:
Our reviews may contain affiliate links. If you purchase something through the links in this article we may receive a small commission or referral fee. This happens without any additional cost to you.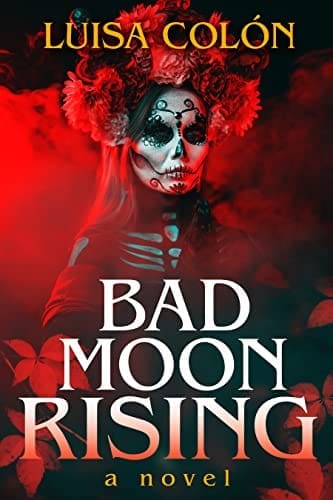 Title: Bad Moon Rising
Author: Luisa Colón
Publisher: Cemetery Dance Publications
Genre: Horror, Occult
Release date: 11th August, 2023
Synopsis: In Gravesend, Brooklyn, sixteen-year-old Elodia is an outcast at school, at odds with her father, and longing for her mysteriously absent mother. Lonely and isolated, Elodia knows that something unspeakably terrible has happened to her—she just can't remember what.
Miles away in upstate New York, a young man named Gabriel occupies his time by killing sparrows and searching for his birth parents. Gabriel wants to show them what a good son he can be, well-behaved and helpful and no trouble at all—until a savage betrayal plants an ever-growing seed of revenge within him.
Desperate for the promise of their past lives and future dreams, both Elodia and Gabriel are broken and scarred, their lives shattered. Their wounds run deep—and that kind of damage is irrevocable. Unchangeable. Irreversible.