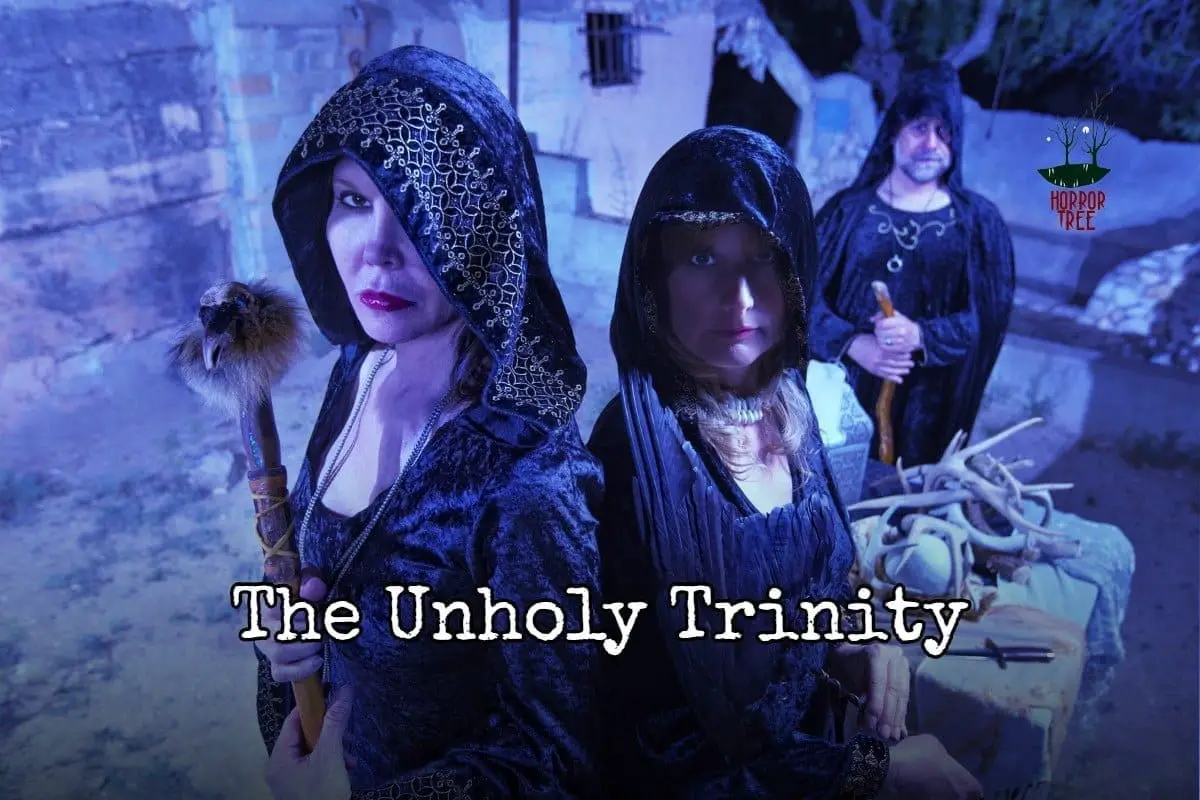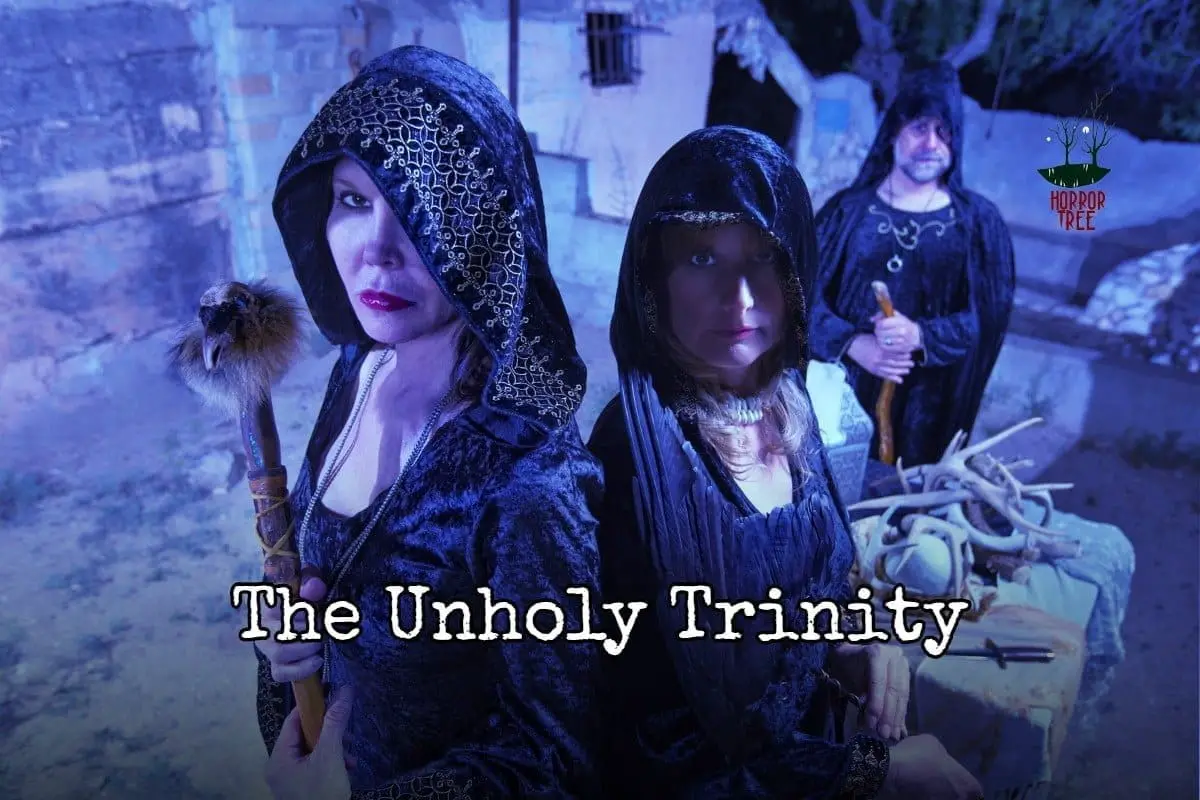 Our church worships at the altar of the Unholy Trinity. Its gospels are delivered as a trio of dark drabbles, linked so that Three become One. All hail the power of the Three.
Rise
The dead call to me. I hear them whisper from their graves. They haunt my dreams, begging to be set free.
I've stayed away from graveyards ever since my grandfather's burial. When his coffin was lowered into the earth I heard his voice in my head, asking for a second chance at life.
I was too afraid to return but that changed when I lost you. I couldn't stay away any longer.
I hear them calling as my feet pass by their graves. They all want second chances.
But you will be the first.
Come back to me, mother.
Rise.
Strong. Determined. Unstoppable.
His call comes from above. Strong. Determined. Unstoppable.
I follow it.
Once weak, my body is no longer bound by nature's laws. Rotting flesh pounds against wood until it splinters. Torn fingernails and exposed bone claw their way through settled dirt, sticks and rocks.
Pain is a thing of the past. Time not of my concern.
When I reach the surface I try to suck in air but my body's no longer capable. It has no need of oxygen.
It only needs magic.
My dead eyes find my son. His call, his magic, brought me back.
He's strong. Determined. Unstoppable.
The Call
Hallowed ground ruptures. Dozens of hands fight their way through the dirt. I answered their call but my eyes only focus on one.
My mother's skin is gray with black veins. Her eyes are white. She doesn't speak. I don't think she can.
But I hear her. Like I hear the others. They called me. Begged me to bring them back. What for?
My question isn't answered through words but through one single, crystal clear emotion.
Anger.
They want revenge. They needed me to bring them back. Now they need me to set them free.
And that's what I do.
Kai Delmas
Kai Delmas loves creating worlds and magic systems and is a slush reader for Apex Magazine. He is a winner of the monthly Apex Microfiction Contest, his fiction is forthcoming in Zooscape, and can be found in Martian, Etherea, Tree And Stone, Wyldblood, and several Shacklebound anthologies. Find him on Twitter @KaiDelmas or Bluesky @kaidelmas.bsky.social And if you like his drabbles and maybe even want to get some critiques, support him on Patreon 
https://www.patreon.com/kaidelmas
.