Disclosure:
Our reviews may contain affiliate links. If you purchase something through the links in this article we may receive a small commission or referral fee. This happens without any additional cost to you.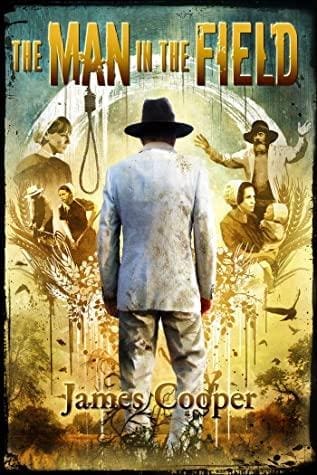 Title: The Man in the Field
Author: James Cooper
Publisher: Cemetery Dance Publications
Genre: Occult Horror
Release Date: 10th June, 2022
Synopsis: The village: a remote, God-fearing place, governed by ancient rituals that provide eternal balance to the land. Here, people have faith in working the soil, the good Lord above and their own peaceful community. This is how they have lived for centuries, the Council providing spiritual oversight and the charismatic Father Lynch lighting the way.

As he does every year, according to an age-old custom, the man in the field arrives amid much rejoicing and apprehension. To sanctify the newly planted crops and ensure a productive harvest, the village must make a personal sacrifice in his name. This is the tradition that must be honored. For every blessing, there is a debt to be paid . . .

Mother Tanner, an older member of the village, has seen all this before. She has been born and raised in the shadow of these harsh solemnities and feels increasingly disturbed by them. Celebrating the Turning of the Wheel and exalting in God's bounty is only half the story; there is much here that she is starting to distrust. Not least of which is Father Lynch himself and his beloved Council. And the enigmatic man in the field, who gazes not at the village, but at the distant horizon, thinking only of the overdue debt and the stroke of midnight when it will be time to collect . . .