Disclosure:
Our reviews may contain affiliate links. If you purchase something through the links in this article we may receive a small commission or referral fee. This happens without any additional cost to you.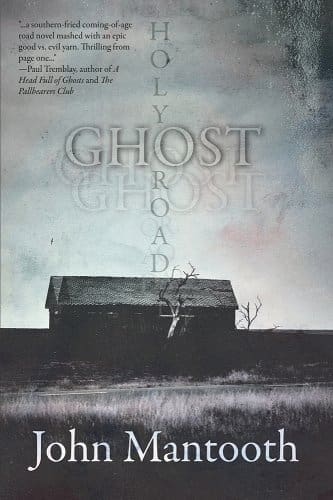 Title: Holy Ghost Road
Author: John Mantooth
Publisher: Cemetery Dance Publications
Genre: Horror
Release Date: 20th December, 2022
Synopsis: Some roads are haunted by the past. Some by ghosts. Some are even haunted by demons. The one Forest must travel is haunted by all three.
When she discovers Pastor Nesmith praying to a demonic entity in her family's barn, Forest knows she must run. Enraged at the possibility of having his true allegiance exposed, Nesmith pursues Forest as she flees on foot, hoping to reach the one person who will believe her—her grandmother. Unfortunately, Granny is forty miles away, and Forest has no car, no phone, and no friends. To reach her, Forest will have to learn to see the world true, even as the demonic and the sacred wage war for her soul.