Disclosure:
Our reviews may contain affiliate links. If you purchase something through the links in this article we may receive a small commission or referral fee. This happens without any additional cost to you.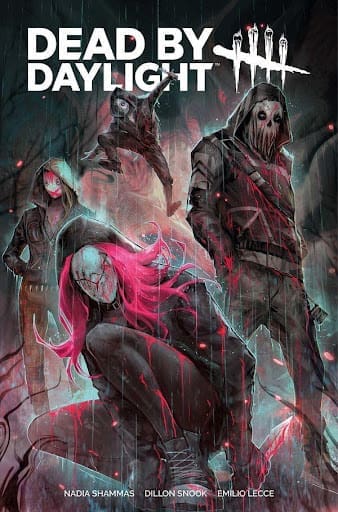 Title: Dead by Daylight #1
Author: Nicole Shammas
Art: Dillon Snook, Emilio Lecce
Publisher: Titan Comics
Genre: Horror Graphic Novels, Media Tie-in Graphics
Release date: 14th June, 2023
Synopsis: When the rebellious FRANK crashes into the lives of JULIE, JOEY, and SUSIE, together they'll unleash bloody chaos onto the sleepy, dead-end town of Ormond.