Disclosure:
Our reviews may contain affiliate links. If you purchase something through the links in this article we may receive a small commission or referral fee. This happens without any additional cost to you.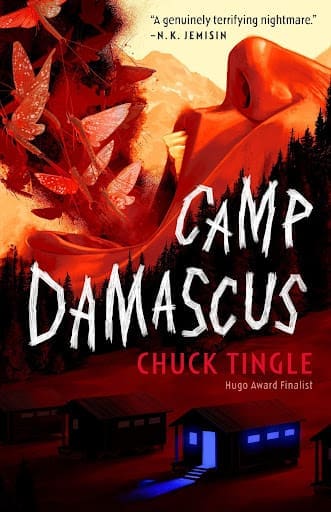 Title: Camp Damascus
Author: Chuck Tingle
Publisher: Tor Nightfire
Genre: Horror/Occult/Fantasy/LGBTQ+
Release date: 18th July, 2023
Synopsis: From beloved internet icon Chuck Tingle, Camp Damascus is a searing and earnest horror debut about the demons the queer community faces in America, the price of keeping secrets, and finding the courage to burn it all down.
Welcome to Neverton, Montana: home to a God-fearing community with a heart of gold.
Nestled high up in the mountains is Camp Damascus, the self-proclaimed "most effective" gay conversion camp in the country. Here, a life free from sin awaits. But the secret behind that success is anything but holy.
And they'll scare you straight to hell.