Taking Submissions: Why Didn't You Just Leave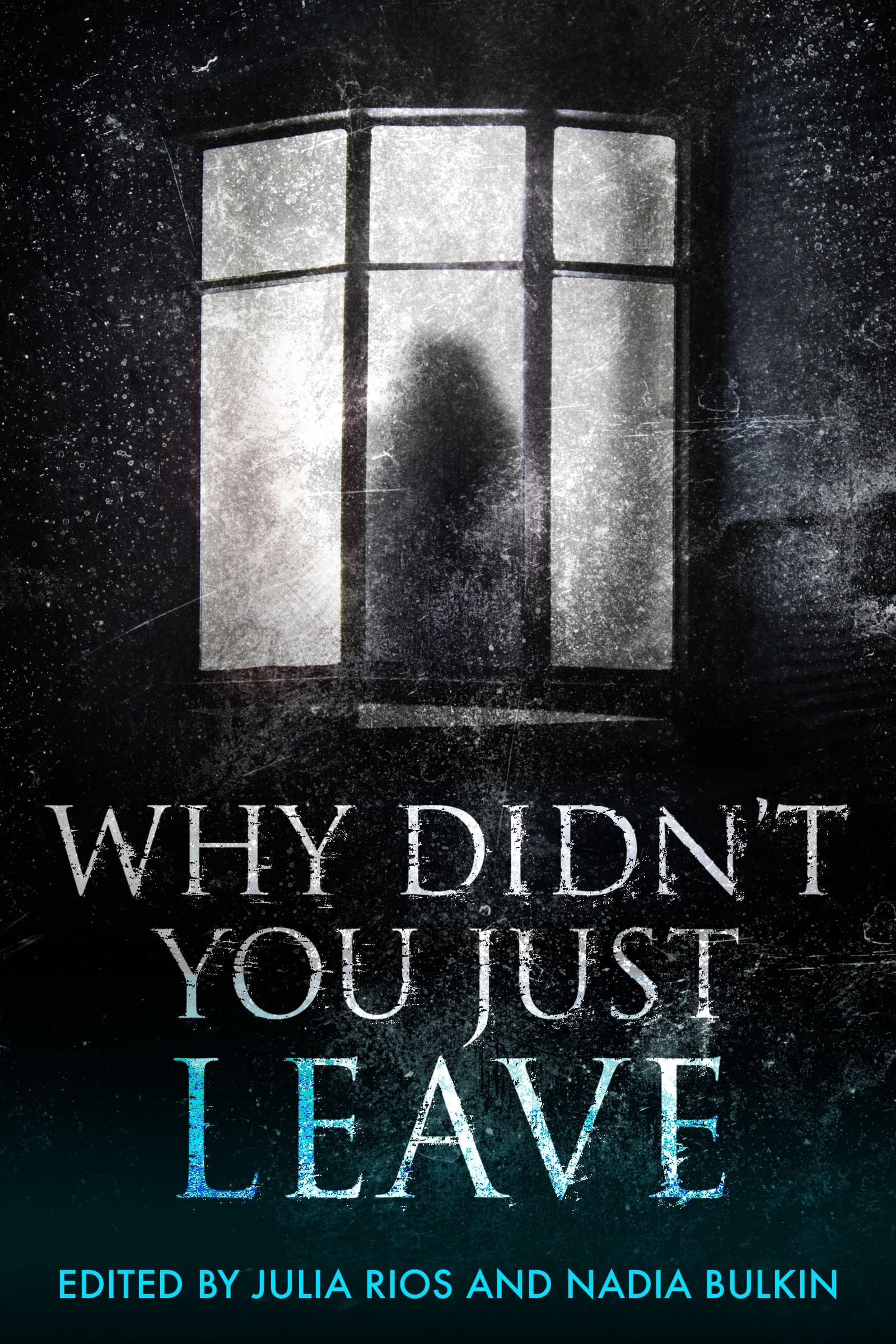 Submission Window: August 1st – 31st, 2023 (Listing early so you can start writing.)
Payment: 10 cents per word and a contributors copy
Theme: Why doesn't your character just leave the scary situation that they find themselves in?
Why Didn't You Just Leave submission call (August 2023)
Nadia Bulkin and Julia Rios are excited to read your submissions for Why Didn't You Just Leave, an anthology of original horror short fiction.
It's the question asked of any story about a haunting: why didn't you just leave? If accounts of people who have stayed in haunted houses are any indication, it's never that simple. There are a lot of reasons why people don't just leave scary situations, and we'd like to see smart, spooky stories that reflect the complexity behind that question.
A link to our Moksha submissions portal will appear here on August 1, 2023.
What we're looking for:

Stories that focus on all the possible reasons why people don't just leave haunted places – including finances, family, legal restrictions, health, etc.
Stories about "ordinary" people and places (including apartments, workplaces, schools, military bases, hospitals, churches, etc.)  as well as extraordinary situations.
Our editorial team is BIPOC and queer, and we especially encourage submissions from writers of marginalized and traditionally-underrepresented groups.

Timeline

This anthology will be funded via Kickstarter in summer 2023.
Our submissions period will be open from August 1 – August 31, 2023.
Acceptances will go out in September 2023, with edits to follow in the fall.
We anticipate publication in spring of 2024.

Word count
Simultaneous submissions are fine – just let us know if your story gets accepted elsewhere.
Multiple submissions are fine – maximum 3 per author.
No reprints, please – we're looking for original fiction only.
Formatting:

Format your story in any way that seems comfortable to you; we will read it.
Submit as a .docx, .rtf, or .doc file.
Cover letters are optional, but you can include one if you want. With privacy and safety in mind, we do not require you to include a personal address, legal name, or deadname.

Payment:

$0.10USD per word + 1 contributor copy.

Rights:

Exclusive First Worldwide Publication, Print, and Electronic Rights for three months, and non-exclusive rights thereafter.
Via: Cursed Morsels.
About the Author
Latest Posts
Stuart Conover is a father, husband, published author, blogger, geek, entrepreneur, horror fanatic, and runs a few websites including Horror Tree!