Taking Submissions: We Cryptids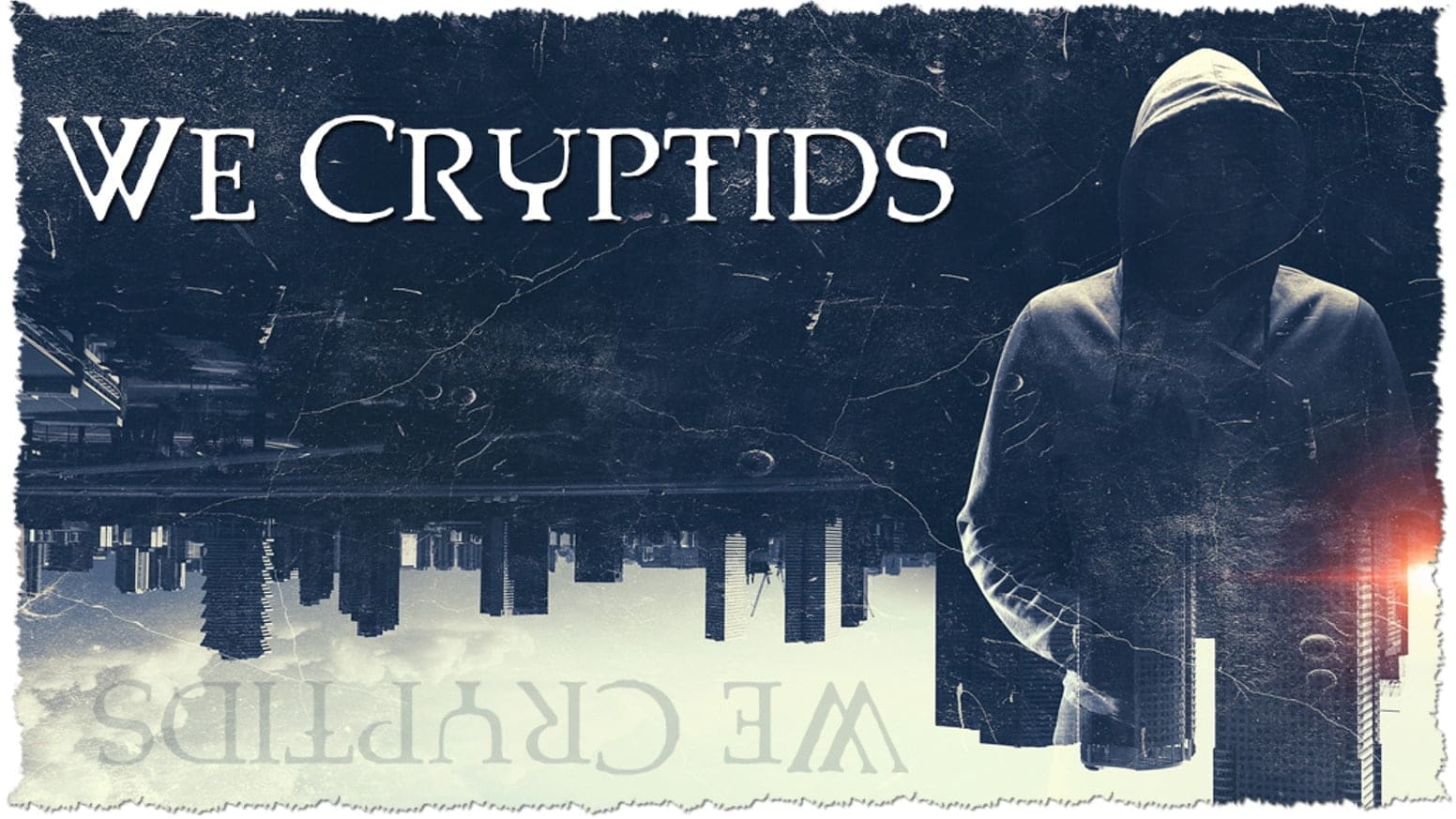 Deadline: March 1st, 2021
Payment: $200/story + royalties
Theme: Urban Fantasy only (no Science Fiction or Horror, although horror elements may be present in the story) that involves Cryptids
We are currently accepting submissions for We Cryptids. The guidelines are as follows:
Word limit: 3000-6000 words.
Pay rate: $200/story + royalties
Genre: Urban Fantasy only (no Science Fiction or Horror, although horror elements may be present in the story). Other forms of fantasy (epic fantasy, Historical Fantasy, or Steampunk, for example) will not be accepted. If the cryptid you choose to write about was sighted in a timeframe earlier than 2020, you are welcome to write within that time frame, but the more modern the story, the better.
Language: English (translations are welcome).
Submissions open: October 31, 2020
Submissions close: March 1, 2021
Rights: We claim first world English rights (no reprints). For an excellent break down of what this means, please see Neil Clarke's post here.
Cryptids have long haunted our imaginations and folklore. Bigfoot, the chupacabra, Nessie, the Jersey Devil, vampires, the fae, kraken, the mothman, werewolves, and more all feature in the stories we tell ourselves to inspire wonder and mystery. By living on the borders of society, at the edges of the map marked "here be dragons", cryptids exist in the liminal spaces between fact and fiction.
We Cryptids invites you to consider what would happen if cryptids existed and lived among us. Would they be our neighbors, or would their children be barred from our schools? Would they be disproportionately stopped by police just because of what they were and what they looked like? Would their children be taken from them to be raised by "approved parents" to uphold other people's values. Would they be allowed to fight for the country, but not allowed to vote? Would their marriage not be recognized by the government? Could they "pass" as human, but still be liable to being fired if anyone found out? Would they be hunted for being different or even murdered for not being human? How would they survive and thrive in a world that doesn't believe in them and fears those who are different?
Although metaphors for serious and often deadly societal problems, these guidelines are intended to inspire you to look at the world differently and perhaps understand others a little better. Even though the theme may be serious, we will not accept stories of despair. The characters live on the margins of society, but their experiences are not hopeless. Even as cryptids, they have strength, perseverance, and hope.
When writing your story, consider that you're writing about real experiences that real people have, not just something fictional characters have to deal with. Do your research and write with compassion. Stories that feature cryptids as monstrous due to their marginalization will be less well received than stories that feature characters who are cryptids and marginalized. As an example, I am much more likely to accept a story that features a nonbinary cryptid who is a cryptid and nonbinary, rather than one that features a nonbinary person who is a cryptid because they're nonbinary.
For tone, I am looking for noblebright, not grimdark.
When choosing a cryptid to write about, please be conscientious of the cultural history of the legend in question and respectful of the cultures from which it originates. Because of this, stories written from one's own cultural experiences are encouraged.
Send your stories formatted in Standard Manuscript format attached as a .doc to editor at cuppateapublications dot com. Include your name, byline, email address, mailing address, and approximate word count. In your cover letter, also include the crypitd your story is about.
I welcome and seek out submissions from writers of color, writers outside of the gender binary, writers who are differently abled, neurologically atypical writers, LGBTQIA+ writers, and other diverse individuals.
Via: Cuppatea Publications.
About the Author
Latest Posts
Stuart Conover is a father, husband, published author, blogger, geek, entrepreneur, horror fanatic, and runs a few websites including Horror Tree!