Taking Submissions: Vulture Bones Magazine Fall 2018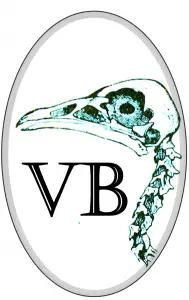 Deadline: October 1st, 2018
Payment: $.01 per word for your story or poem with a $5 minimum
Note: This market is open only to individuals who identify as anything other than cisgender.
What we're looking for.
Send us excellent speculative fiction (fantasy, sci-fi, or horror). We are interested in speculative fiction of any design. As long as it's fiction, and there's a speculative element, send it.
Send us short stories, poetry, one-act plays, or comics.
Send us your cool weird shit.
Who should submit.
This market is open only to individuals who identify as anything other than cisgender.
If you identify as as anything under the transgender and/or non-binary umbrella, you are encouraged to submit. Please don't self-reject.
If you are worried that you are not "trans enough" to submit, please consider submitting. You are quite probably "trans enough." At one time or another, most of us have wondered if we were really "trans enough."
How to submit.
Submissions should be emailed to SubmitVultureBones at gmail dot com. The header of the email should include SUBMISSION: [TITLE] or else your submission may get caught in the spam filter. Embed your work in the email; no attachments will be opened. Take care to make paragraph breaks clear when you copy/paste your submission in the body of your email.
Specifics:
There is a hard upper limit of 5000 words. Anything over that will not be considered.
This is not an erotica market.
Bonus points if content warnings are provided and clearly marked.
Multiple submissions are welcome.
Simultaneous submissions are also welcome; please let us know if your submission has been accepted elsewhere as soon as possible.
If your work is acccepted.
If your work is accepted, it will be published online in Vulture Bones. Vulture Bones does not publish print issues at this time. You will be paid $.01 per word for your story or poem. Note that there is a $5 minimum payment for any accepted text-based work; that is flash fiction and poetry accepted for publication in Vulture Bones below 500 words in length will be paid $5. For comics, there is a flat rate of $15 per page with a maximum of 4 pages in single submitted work. You will also receive contributor copies of the ebook issues in which your work appears. You will be paid in full at the time of publication.
By agreeing to publish your work with Vulture Bones, you grant us First Electronic Publishing Rights and First North American Serial Rights, which give us permission to publish your piece in our upcoming issue. After publication, full rights revert back to you, the author. For full transparency, please recognize that subsequent venues will treat your published work as a reprint once it has been published in Vulture Bones.
Put more plainly, this means that you agree to not publish your accepted piece anywhere else (including blogs) until it appears in Vulture Bones. Then, you can put it on your site or in reprint markets with an acknowledgement that it first
appeared in Vulture Bones.
Via: Vulture Bones Magazine.
About the Author
Latest Posts
Stuart Conover is a father, husband, published author, blogger, geek, entrepreneur, horror fanatic, and runs a few websites including Horror Tree!