Taking Submissions: Valravn Anthology 2021 Winter Window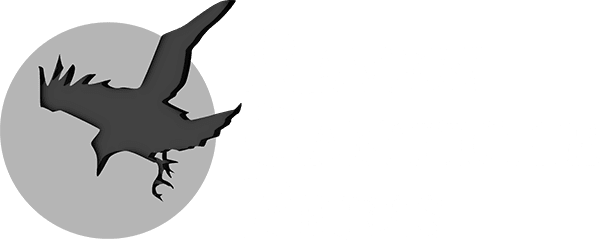 Deadline: December 31st, 2021
Payment: 10 cents per word
Theme: Horror
VALRAVN is our yearly annual of "wyrd fiction" short stories (3,000 to 10,000 words). We also publish anthologies as the mood strikes us. These guidelines are similar to our novel/novella guidelines above, but there are key differences, so we'd recommend you read carefully.
VALRAVN is still horror themed, but each annual contains a multitude of genres and elements in it. Our anthologies tend to be themed, and when we announce them, we announce the theme we'd like short stories submitted in.
WHAT WE WANT
We love fiction from diverse, under-represented perspective and cultures, well-researched and written by fresh and exciting voices.
Speculative short fiction in the following genres (for VALRAVN. As we said above, for anthologies, we'll tell you the theme.)

Fantasy
Horror
Espionage/Thriller
Science Fiction

Up to 10,000 words, minimum of 3,000 words
Only one submission per quarter, no simultaneous submissions, no submissions of previously rejected material without prior approval. Please wait until the next quarter (January 1, April 1,  July 1, October 1) before submitting anything again.
Please only send RTF, DOC or DOX files, and must adhere best practices in manuscript formats: https://www.shunn.net/format/classic/
For VALRAVN and our anthologies, we require previous unpublished works. If you have a short story collection, you can see our novel/novella guidelines above.
WHAT WE OFFER
With our short fiction annuals and anthologies, we offer a one-time purchase fee of $0.10 USD per word (ten cents USD per word), with additional bonus payouts based on crowdfunding and sales (these are not "royalties" exactly, as they're based on sales thresholds rather than a per sale bonus.)
We request a year's publication rights, after which, the story is yours to do what you want with, though we will retain the rights to continue publishing the short story in the anthology/annual as long as it remains available (both print and digital). That just means you can publish it somewhere else after a year is up, but we'll be offering it too.
If you have any questions, write to [email protected] with the word QUERY: at the beginning of your subject line.
WHAT WE DON'T WANT
We want horror, dark or gothic themes to carry the stories. If the story doesn't have those, we likely aren't the best fit for it.
We also don't want previously published, partial, or unfinished stories or stories submitted to other venues simultaneously with us.
THE CONTENT OF YOUR SUBMISSION
What's fine?
Profanity (to a reasonable degree, as long as it serves the story).
We strongly prefer horror, dark, or gothic fiction, set in any genre (Gothic science fiction? Great! Heroic science fantasy? We're likely not the publisher for this).
Submissions from anywhere in the world are fine.
What to keep an eye on?
Sex and violence should be narratively and artistically justifiable. Nothing explicit just for shock value.
What's not?
Manuscripts you've already submitted to us.
Multiple submissions (this bears repeating.)
We generally won't publish stories that feature sexual violence or bigotry.
CLICK THE LINK BELOW TO SUBMIT:
Raven Canticle Press.
About the Author
Latest Posts
Stuart Conover is a father, husband, published author, blogger, geek, entrepreneur, horror fanatic, and runs a few websites including Horror Tree!