Taking Submissions: Untitled Local Oddities Cemetery Gates Anthology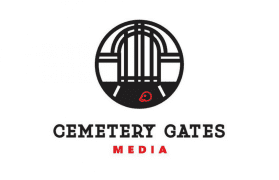 Deadline: August 1st, 2020
Payment: 5 cents per word
Theme: Your personal local lore/oddities
We're currently looking for previously unpublished horror stories, 3-6k words, for a themed anthology to be released in September 2020.
The theme is: your personal local lore/oddities. Write something dark into a setting you've experienced — it could be a place you've lived, or even just somewhere you've visited on a vacation. Is there a landmark in your town or city that you can write a nightmare scenario into? Have you ever legend tripped somewhere and thought, well, that cave/mausoleum/torture tree was neat, but I wish there was more to the story?
If so, you're welcome to send us (1) submission at [email protected] in DOC or RTF form. Deadline August 1, 2020.
Paying .05/word per accepted submission for First Rights Publishing, asking that you don't republish your story until August 1, 2021.
In our fifth year of publishing we're looking to expand our reach into 21st Century folklore, urban legends, and the space between creepypasta and literary horror. For examples of what we're looking for, see Other Voices, Other Tombs; At the Cemetery Gates: Year One and Volume 2; or Corpse Cold: New American Folklore
-Joe Sullivan, Editor
Via: Cemetery Gates.
About the Author
Latest Posts
Stuart Conover is a father, husband, published author, blogger, geek, entrepreneur, horror fanatic, and runs a few websites including Horror Tree!