Taking Submissions: Cold Iron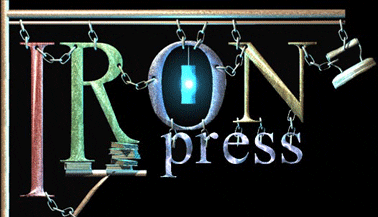 Deadline: September 30th
Payment: £50 per included story and a contributor's copy
Note: Only open to residents of Great Britain or Ireland
IRON Press is seeking submissions of previously unpublished ghost stories for a new anthology, Cold Iron, to be co-edited by Peter Mortimer and Eileen Jones. We're inviting writers resident in Great Britain or Ireland to submit a maximum of two short stories (1500 to 3000 words per story) by post only please and including SAE to 'Cold Iron', IRON Press, 5 Marden Tce, Cullercoats, North Shields, NE30 4PD.
Traditionally, ghost stories are pleasurably scary, suitable for telling round the hearth or the campfire, but they can incorporate serious moral themes as well as humour and romance. We share M. R. James' views that ghost stories work best when set near the audience's/readers' own time, invoking a chilling contrast between the known world and the menace of the paranormal, and that gratuitous violence should be avoided. Submit ghost stories only please – we're not looking for stories that really belong in the sci-fi cosmos, vampire crypt, zombie graveyard or werewolf woodlands. Also we're not looking for poetry or (see minimum word count) flash fiction.
Closing date: 30th September 2016. Contributing writers will receive a payment of £50 per included story and one free copy of the anthology, and will be able to buy further copies at trade price. And – advance warning to those of a nervous disposition – we're already investigating some suitably spooky options for launch events in 2017.
Readers' Groups – IRON Press is keen to promote reading. We can offer you good discounts on bulk ordering of any of our titles for your readers' groups. We may also be able to put you in touch with the writers if you'd like them to visit your group – do remember that writers need to live and eat, don't expect them to do readings/workshops for nothing. Your regional arts boards may be able to help you with funding information for writer's events
Readers and Writers – IRON Press itself can do events for readers and writers. We can offer a bookstall, a talk on Getting Published or How Small Presses Work or Poetry or Haiku or Getting Started in Writing, as well as readings. For more details e-mail us on [email protected] .
Via: Iron Press.
About the Author
Latest Posts
Stuart Conover is a father, husband, published author, blogger, geek, entrepreneur, horror fanatic, and runs a few websites including Horror Tree!