Taking Submissions: Unintended Consequences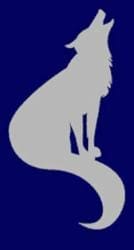 Deadline: March 31st 2016
Payment: $5.00 plus equal share of 50% of the anthology's royalties
It seems like in today's world that anytime a new something or other comes out – a few years down the road there are
lawyers advertising to get clients because of something that happened regarding that drug, product etc. In some cases
there is evidence that the manufacturer new about the issues and opted to ignore. In some cases, it is something that is
finally confirmed decades down the road and wasn't even foreseeable.
What we're looking for are speculative fiction stories involving the creation, manufacture, release etc. of some new
technology (or magic) that is supposed to do one thing and later on down the road some unintended consequence is
discovered. It can be product that is supposed to be 'good' but has a bad consequence or just has something different
happen as well. Conversely, you can have something that is supposed to be dangerous or 'evil' and have it develop a
'good' consequence.
An example of unintended consequences from the novel Dispassionate Lies by Eileen Schuh. Decades after the
introduction of Birth Control Pills – there is a generation of women who are born asexual—no sex drive or interest in sex.
(This would be an unintended consequence of something that supposed to help women take control of their reproduction)
Give us the whole story regarding the original intended purpose as well as the good, the bad and the unintended
consequences thereof.
Break the story-writing rules if you want. If you use a tried and true plotline, twist it in an original and interesting way.
Original stories are preferred. Query for reprints.
ALL writers are encouraged to submit. Doesn't matter if you're a pro with years of credits, a beginner just starting out, or
a teenager – please feel free to send the editor a story. In your cover email, please tell the editor a bit about yourself and a
quick one-line synopsis of the story. Include genre. If experimental, please explain the type or how so the editor doesn't
edit out the form or reject it out of hand. Thank you.
In the Subject line please put Submission:  Consequences : Title of your story : Your name.
Attach as an .rft file, please send to: [email protected]
Submissions Open:  Oct 1, 2015 (DO NOT SUBMIT PRIOR TO THIS DATE)
Submissions Close:  Mar 31, 2016
Release Date:   Mid to late 2016
Payment:  $5.00 plus equal share of 50% of the anthology's royalties.
Will accept Horror, Science Fiction, Fantasy, Science Fantasy, Steampunk, Alternate History, Space Opera, Dieselpunk.
No fan fiction, shared universes, or continuing serials. PG-13 rating, please. No erotica.
No simultaneous submissions.
Length 1000-6000 words. Will consider flash fiction if it's well-written. Times Roman 12.
Standard manuscript submission form must be used. Any manuscripts submitted incorrectly will be rejected.
Bios will be required if your story is accepted. Please write them in third person. Approximate length under 250 words.
Via: WolfSinger Publications.
About the Author
Latest Posts
Stuart Conover is a father, husband, published author, blogger, geek, entrepreneur, horror fanatic, and runs a few websites including Horror Tree!