Taking Submissions: Through the Portal: Stories From a Hopeful Dystopia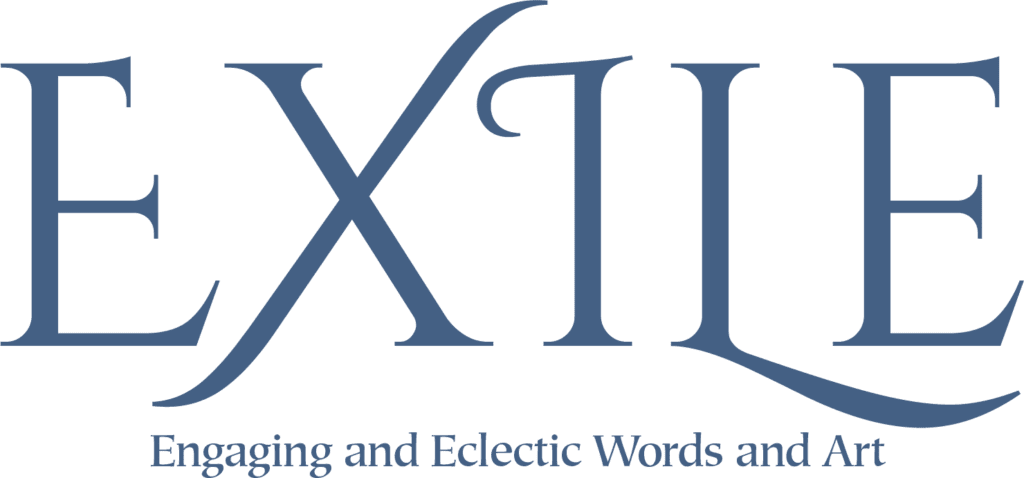 Deadline: May 31st, 2023
Payment: 5 cents CDN per word
Theme: Through the Portal: Stories From a Hopeful Dystopia
Note: International submissions are welcome, however, 90% of the authors must live in or have ties to Canada
Through the Portal: Stories From a Hopeful Dystopia – open call for submissions of all-new works.
Edited by: Lynn Hutchinson Lee and Nina Munteanu
"Historically pandemics have forced humans to break with their past and imagine a world anew. This one is no different. It's a portal, a gateway between one world and the next. We can choose to walk through it dragging the carcasses of our prejudices, our hatred, our avarice, our data banks and dead ideas, our dead rivers and smoky skies. Or we can walk through it lightly, with little luggage, ready to imagine another world. And ready to fight for it."– Arundhati Roy
Inspired by Arundhati Roy's vision, we're looking for eco-fiction stories that celebrate the complexity of relationships and the emotional and physical journey from catastrophe.
The emergence of the term eco-fiction as a brand of literature suggests that we are all awakening—authors and readers—to our changing environment. In eco-fiction, the environment—or a specific aspect of the environment—plays a major role in the story, either as premise or as a character with agency.
Hopeful dystopias are much more than an apparent oxymoron; they are in some fundamental way the spearhead of the future––and ironically often a celebration of human spirit by shining a light through the darkness of disaster. Atwood argued that dystopias and cautionary tales ultimately embrace an element of hope, through a character's experience. Dystopias can serve as a road map for individual or community endurance, resilience, and triumph through disaster.
Storytelling about how the Earth takes care of us–and how we can take care of the Earth–is urgently needed. This means embracing a more eco-centric worldview; a worldview in which humanity is not central, but lies embedded within greater planetary forces and phenomena. A worldview that sees humanity only as part of a greater entity, as a participant in a greater existential celebration of life and the elements.
Eco-fiction can help us co-create a new narrative: one about how the Earth gifts us with life and how we can give in return. We envisage stories about healing our communities––geographic, metaphorical and imaginary––ourselves, and Mother Earth; stories showing how she takes care of us, and how we can take care of her. The stories we love involve a premise of environmental calamity in which Mother Earth, nature, or aspects of these, have an actual voice as a character, and a protagonist who learns to interact with it, often cooperatively.
What We're Looking For:
Send us your eco-fiction stories or prose poems––literary, magical, speculative, solarpunk, supernatural, slipstream, reimagined folk/fairy tales. We want eco-fiction that envisions imaginaries and relationships in a new or changing world. How do we walk through the portal to the other side? How will we address or overcome the legacy of the past: the negative actors and social constructs, environmental devastation, racism, exploitation, pathologies?
We look forward to reading your work! We want submissions from everyone, emerging through established, and from all communities––including but not limited to LGBTQ2S+, Black, Indigenous, marginalized, culturally diverse, the deaf and disabled. Stories can be literary or speculative, with the environment playing an essential role in the narrative. We welcome visual content in the form of illustrations accompanying a story or prose poem, or as graphic stories. We'd be delighted to receive international submissions, although 90% of the authors must live in or have ties to Canada (through paying income tax, owning property, etc.)
Submission Details:
Original unpublished work up to 3,500 words. Fictional stories only. No novel excerpts, essays or poetry (although we do welcome prose poems). If you have something that almost-but-not-quite fits the criteria as it is laid out here, but you're certain of its awesomeness, please do submit it anyway. Legible 12-point serif or sans serif font. Doc.x format only. Visual elements either as illustration or graphic stories. No multiple submissions. Please fill out the fields in the submission form.
Call for submissions closes: Wednesday May 31, 2023
Payment: 5 cents/word CDN
Editors: Lynn Hutchinson Lee and Nina Munteanu
Rights: Exclusive English World; no reprints for one year.
Expected Publication Date: Fall 2023 or Spring 2024
Via: Exile Quarterly's Submittable.
About the Author
Latest Posts
Stuart Conover is a father, husband, published author, blogger, geek, entrepreneur, horror fanatic, and runs a few websites including Horror Tree!