Taking Submissions: This Book Ain't Nuthing Ta FWit: A Wu-Tang Tribute Anthology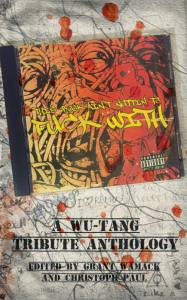 Deadline: March 1st, 2016
Payment: $20.00 and a contributors copy.
We want 2,000 to 3,000 word stories dealing with anything Wu-Tang Clan related. That could be Gravediggaz themes of horror, cool ass ninja shit, grimy Shaolin monks, gritty futuristic martial artists a la Bobby Digital, off-the wall crime fiction, etc. Not really wanting fan-fiction, but a good Ol'Dirty Bastard story would be dope. We want stories that give tribute to the greatest hip-hop group of all time, through the art of fiction. Take anything you love about the Wu, create a story around that, and bring the muthaf-in ruckus.
Deadline:  March 1, 2016
Pay is $20.00 and a contributors copy.
Send submissions to [email protected] with headline: Wu-Tang Tribute
NO POETRY and multiple submissions are cool.
Via: New English Press.
About the Author
Latest Posts
Stuart Conover is a father, husband, published author, blogger, geek, entrepreneur, horror fanatic, and runs a few websites including Horror Tree!