Taking Submissions: The Reaper's Games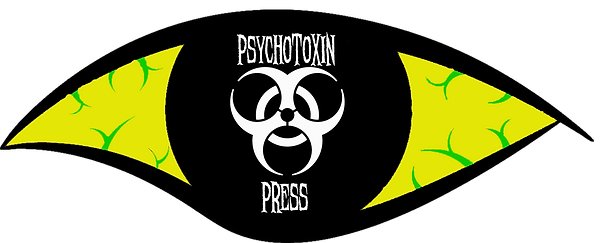 Deadline: March 15th, 2023
Payment: $10.00 and a contributors copy
Theme: A game or contest where a person's life is at stake
PsychoToxin Press presents it's second themed anthology title in "The Reaper's Games"
*Humans are competitive creatures by design. From the very beginning, man has always fought in many ways and forms for a prize. Land, gold, goods or lust, there's always a prize and someone to strive for it by whatever means necessary. But what prize may be more worth fighting for than you very life? What would one do if perhaps it was their life, their very soul, or those of the ones they'd hold oh so dear to them? What price would be paid? And more importantly… How long could they even last?
Such answers are sought to be answered by you in this second ever themed anthology title from PsychoToxin Press, "the Reaper's Games". Be it a tournament of strength, a test of wits, perhaps a series of dares that goes too far, or even a simple game of cards… One where more than just one's measly life savings money is at stake, us freaks at PsychoToxin Press seek stories that tell of horrifying games that go far, FAR beyond the boundary of "Innocent fun" and breach into the realm of life threatening and maybe even soul rending… *
Guidelines: Word count: between 3,000 and 7,500 words Original work ONLY — no reprints No multiple submissions — ONE story per author We ask for first world print and digital rights for three months after publication, after which all rights revert back to the author. -(We WOULD however, appreciate it if you'd credit us with first appearance if you do later publish the story elsewhere.
Stories must be horror and set around some sort of game or competition of some sort in which failure results in either death or SOME sort of horrible consequences for the participants. It doesn't have to necessarily be specified as a "game" or "Tournament", but the plot itself MUST center around SOME horrifying competition of sorts.
Stories must be your own! You wouldn't appreciate having someone else rip off your work, right? Then don't do it to others.
Elements that aren't acceptable: — racism — bigotry of ANY KIND (unless it's toward non-human beings or entities that have no connection to the real world)
Rape or any sort of explicit sexual abuse; of adults, minors, or animals. (Note: sexual elements ARE acceptable, but only in moderation. This isn't an erotica anthology — we're here for thrills and chills, not adult content)
Meaningless violence. *(Note: as this particular title IS geared more toward splatterpunk-ish themes, violence and/or gore isn't quite as much a drawback here, HOWEVER, that doesn't mean you should send us pages dripping in blood without it at least having an actual purpose for doing so.)
Stories that are neither horror or have anything to do with the "Deadly competition" theme. As mentioned before, you are welcome to interpret the theme as you wish, but it must be present in a clear way as a main focus of the narrative. *
Submit your stories via email to [email protected] with the subject as "REAPER GAME"
Compensation: $10.00 and a contributor print copy of the title upon publication. The deadline for submissions has been set for March 15, 2023 We can't wait to see what terrifying competitions lay ahead, and who (if any) may survive in "The Reaper's Games".
Via: Psychotoxin.
About the Author
Latest Posts
Stuart Conover is a father, husband, published author, blogger, geek, entrepreneur, horror fanatic, and runs a few websites including Horror Tree!