Taking Submissions: The John Silence RPG & Anthology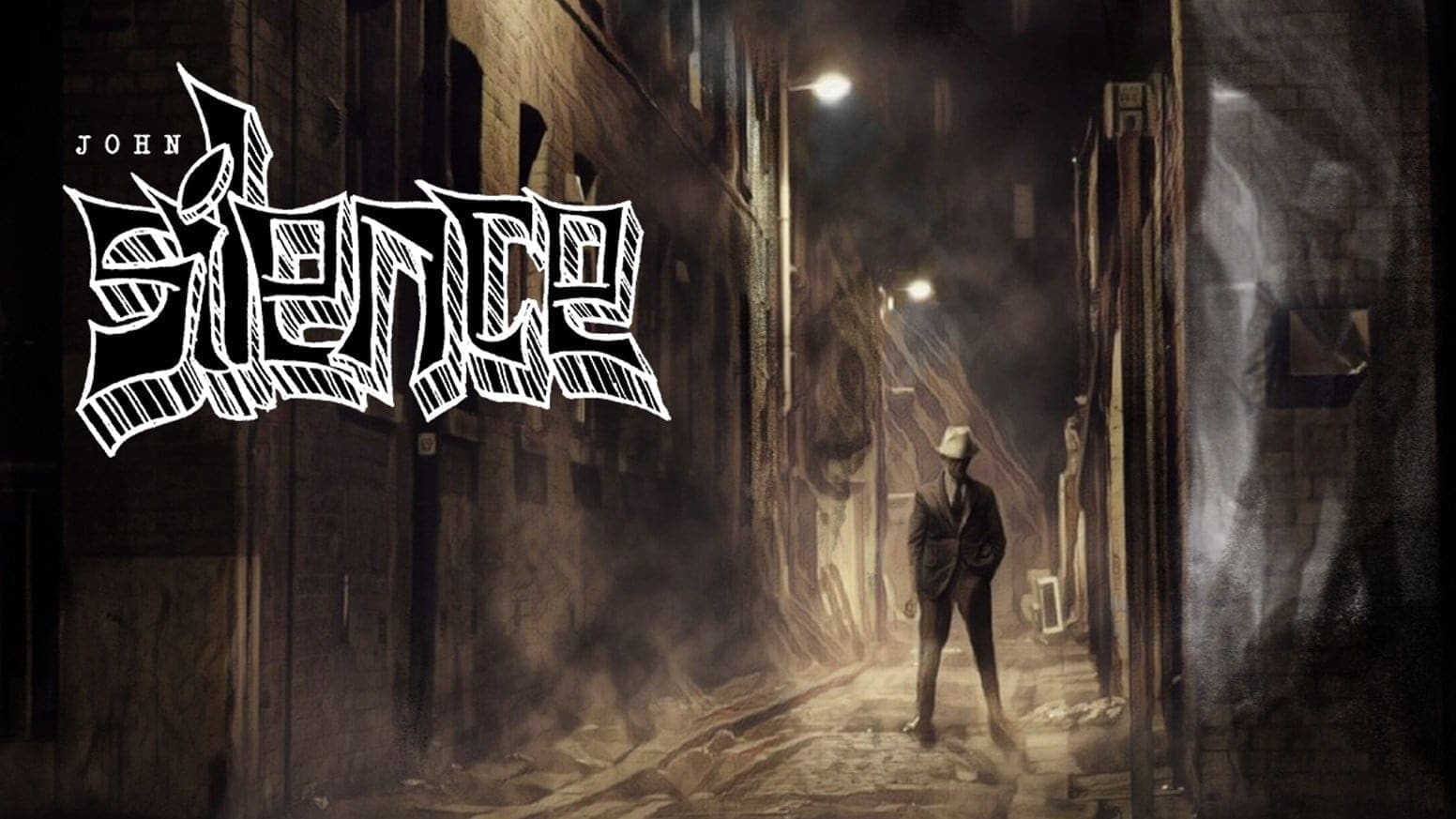 Deadline: September 30th, 2018
Payment: $0.06/word, up to 6,000 for fiction and $30 for poetry
THE SETTING
The John Silence RPG & Anthology is a collective projective reinvisioning Algernon Blackwood's "John Silence" short stories to focus on non-white/POC/ethnically and racially marginalized psychic detectives in an alternate American noir setting spanning the 1920s to the 1990s. The core rules by Josh Jordan for the collaborative, non-violent gameplay will make up part of the anthology. The other half is stories and poems in settings focusing on the adventures and lives of these psychic detectives and their dealings with the Unseen World. Being gifted (cursed?) with the ability to see and interact with the Unseen World compels you to try and protect others from the destruction being wrought by creatures that come through — but why are they so destructive? What is it they want? What does protection mean? The wide range of time invites many possibilities– themes I'm especially interested in is how communities (spiritual, physical, linguistic, ancestral, cross-cultural, adoptive) might deal with unseen threats and living in a world where spiritual gifts, so demonized by hegemonic culture, are now valuable assets. Explorations of historical and cross-cultural queer, trans, gender non-conforming, and unclassifiable experiences of gender and sexuality are welcome as protagonists and themes. So is home/away, diaspora/immigration, belonging and loss, family (found, made, and born) and of course, a good old-fashioned glimpse at the scary and the beautiful in our strange and monstrous otherworldly beings. We also love a classic Detective Romp where underrepresented heroes and their communities get to take center stage and shine as the geniuses who save the day through cunning, compassion, or culturally specific values, practices, or beliefs. Religious stories, particularly from religious minorities (including but not limited to Jewish, Muslim, Buddhist, Sikh, folk/marginalized Christianities, African and Afro-diasporic and indigenous religions) are especially welcome. Please don't send me a story about a religion that you don't practice that you don't have some other deep tie to. The setting isn't just weird noir into the 50s. Show me your Cold War immigrant kid pieces and your indigenous resistance songs, an alternate 1970s– wander far afield in time, as well as locale. Psychic Monsters visit Mobile and Fresno as well as New York and New Orleans.
POETRY
$30 flat fee. Any length. I will work with you to make it fit the physical book copy. I like rhymed verse, so if you like rhymed verse, go wild. I also like "unclassifiables" and oddities– fake scholarship around your poem, or footnotes, or an unusual form, is also welcome. Multilingual poetry is extremely welcome. All protagonists must be racially marginalized. Borderline prose-poetry also welcome. Submit to gingergoatpre[email protected] by September 30th using the format described below.
FICTION
$0.06/word, up to 6,000 but with a preference for flash fiction to 4,000 words. (Shorter is better. The shorter your piece can resolve or explore the problems of unseen creatures disrupting life in a satisfying way, the more likely I am to say yes.) There is no budget for works over 6,000 words, sorry. Even if you are famous. If you are a Very Famous Person I will ask you to cut it down to size. Please play with with form! Diary entries, letters, fake newspaper entries, police reports, something weirder — all are welcome. Surprise me with your form play. All stories must center on a ethnically marginalized person grappling with their psychic abilities (or lack thereof in a world where they're needed?) and the fact that violence cannot fix the problems created by the creatures on the other side of the veil or drive them away. Submit to gingergoatpre[email protected] by September 30th using the format described below.
At least one space is reserved for an unpublished self-identified author of color or ethnically marginalized author. See FAQs below on what that means.
Please do not send me the following things: horror. Creepy-crawly tension is fine; I don't want to read A Quiet Place or Carrie retold with black girls. I'm not the right editor for that. gore, of any kind, in any genre. dead/tragic gay and trans people (I am aware historically this was a time of huge violence; this is an Alternate Universe, we don't have to go there, and we're not going to) murder or rape in your plot. It's 2018. Come on. We can investigate something else. graphic/R rated material, either in violence or sex level stories where the resolution is violence gratuitous slinging of slur words. no. I don't want to read it and it's not right for John Silence. work about non-racially marginalized people (this should be obvious but hey!) work that doesn't focus on psychic detectives and/or the setting
Things that will excite me: your genuine authentic heart and soul work really inventive use of form, wordplay, etc SHORT stories. I don't mind character studies without the standard Western "three act" tension as long as they explore the universe in a creative way. any poem or story that really embraces the ethos of collaboration and non-violence in the John Silence RPG pieces with heroic disabled protagonists queer and trans protagonists queer trans disabled protagonists!
I'm not going to say you're unrealistic. work you're convinced nobody else would ever buy, it's too weird your secret voice you were told to make sound more commercial. Whisper to me in your real voice. I cannot promise I will accept your real work, but I promise I will honor the privilege of reading it.
FAQS
Am I brown enough for the unpublished author spot? How much do I disclose? If you identify as non-white or marginalized because of your ethnicity or place of origin, please write in your cover letter that you are an ethnically marginalized unpublished author, or whatever rings true for you. If you want to disclose your racial and ethnic identity in further depth, that is entirely up to you. If you are mixed race, multicultural, a transracial adoptee, disconnected from your home culture, light skinned, conditionally passing, from a persecuted minority group, of a religiously marginalized group that is Otherized, or racially liminal in some other way, and identify with that racial liminality, your voice is welcome in this anthology and potentially in this publication spot. If you identify primarily as a white ally but did a DNA test and have discovered distant ancestry from marginalized ethnicities, please do not claim an experience you don't have in hopes of a publication credit.
What counts as unpublished? You've never been paid a professional rate for your work or won a paying award. If you have self-published a book please don't say you're unpublished.
Do you only want own voices stories and poems? No, but if you want to write about your cultural experience, I'm ecstatic to recieve them. Please write sensitively and don't perpetuate stereotypes if writing about a culture you are not connected to. It is helpful for me if you say in a line or two what your connection with the culture in your work is.
Are stories about assimilated people of color okay? If it fits the theme and goal of the anthology, absolutely. Please do not put in one line about someone's skin tone into a pre-existing story for this anthology. Write from your heart. Assimilated people have a different experience than white people.
I'm white, can I submit? Yes. Please say you identify as white. If you are religiously marginalized and writing about your religious culture, or have a non-blood connection to the culture you've decided to write about, please say so as it will help me contextualize your work. If your ethnicity is marginalized where you live, were born, or your family is from, but you are light-skinned and experience discrimination (or it is an important part of your story), disclose if you feel comfortable; identity is complicated.
I don't know how I identify. Can I submit? Yes. In fact you are especially welcome here. If you have to stare at the list of "pick one" at forms and feel existential dread, you are welcome to include yourself in the unpublished authors of color pool.
Do I have to disclose what my ethnicity is in my cover letter or my bio if I'm accepted? Nope! But please tell me in your cover letter if your story is about your own culture or not and if you identify as a white person. Research is great, especially if you choose to write a historical piece, but can't replace living memory.
Can I submit multiple times? You can submit one story and 3 poems. Should your work be rejected before the final deadline September 30th you can submit again in the genre that was rejected (eg: if your fiction was rejected, you could submit another piece of fiction). If some work is held for consideration, you cannot submit either genre again– one piece per author, due to limited space.
What should go in my cover letter? A salutation (Dear Lev or Dear Editor is fine) How many words a piece of fiction is. (No word or line count for poetry is necessary). Any common trigger warnings. Your connection to the culture in the poem or story (if that connection is historical research, say so). If you identify as a non-white/racially marginalized author or not, as much identity disclosure as you feel like. If you are unpublished, alternatively, any publications you are proud of. Any interesting or relevant tidbit to the piece I might want to know (eg: the main character is an archaeologist, you are an archaeologist; you are a historian of the culture of gay Creoles of Color in New Orleans in the 1920s). Your fiction attachment or poetry submission, A sign-off, including your pronouns in parenthesis whether or not you are trans. If you don't use pronouns, just put in parenthesis "no pronouns". I and my team don't want to ever misgender anyone for any reason.
How do I submit? Submit work by email to [email protected] in the following format: Email Title: John Silence [Poetry/Fiction] Submission YourName "Title" Cover letter in email (see above FAQ for cover letter info). Either Attachment for fiction (doc or docx preferred; please no pdfs; I'll also take a read only link to a Google Doc) or 1-3 poems pasted in the body below the cover letter for poetry unless it has special formatting needs. Please submit poetry and fiction in separate emails.
Are there formatting guidelines? Please use common, easy to read serif fonts (eg Times New Roman), 1.5 to double spacing, provide your name (it does not need to be your legal name; I don't need to know your legal name until we sign a contract), a page and word count inside your document for fiction. If your poetry has special formatting needs, go ahead and make it an attachment or document with each poem starting on a new page. I prefer poems be single spaced.
Can I submit previously published work? No. John Silence is a unique universe.
What rights am I selling? Exclusive worldwide print and digital rights for one year from the book's release date. One year after the book is released you may do anything you like with re-selling, reprinting, or republishing the story as long as you list John Silence as the first publisher.
Who reads my submission? Me, Lev Mirov, the acquiring editor. I'm a third-generation mixed-race Filipino-American. I'm also disabled, queer, trans and Jewish. I want the broadest array of voices possible. I don't have any slush readers. Josh T Jordan, the publisher and lead developer, will also read your stories and poems, but I'll be the one reading and replying to every single one. Josh is a cis, straight, mentally ill, Christian man of British descent.
When will I get a reply? Early October at latest.
I'm not sure my piece is a fit/I still have a question. Who do I ask? Lev. @thelionmachine on twitter, or by emailing with the header "Submission Question". If your question is "can I go over 6000 words" the answer is no, and if your question is "is this piece a good fit for the anthology", send it and let me find out! Unless it is a piece that clearly doesn't fit the John Silence universe or stars a white protagonist.
Via: The John Silence Kickstarter.
About the Author
Latest Posts
Stuart Conover is a father, husband, published author, blogger, geek, entrepreneur, horror fanatic, and runs a few websites including Horror Tree!