Taking Submissions: Terrifying Ghosts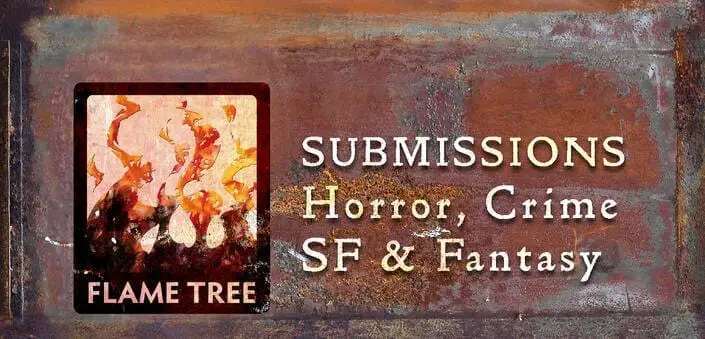 Deadline: September 20th, 2020
Payment: 8 cents/6 pence for each word for new stories and 6 cents/4 pence for reprints
Theme: Ghastly castles, haunted mansions, shadowy forests and long, dark corridors
Note: Reprints allowed
Gothic Fantasy Short Stories
Terrifying Ghosts Anthology
Ghastly castles, haunted mansions, shadowy forests and long, dark corridors… This new addition to the Gothic Fantasy series will be packed with tales of terror, bringing together the new and the familiar, the unusual and the unexpected. Terrifying Ghosts Short Stories will deliver a satisfying read for anyone fascinated by glimpses of the beyond: master storytellers featured include A.C. Benson, E.F. Benson, Ambrose Bierce, Algernon Blackwood, Marjorie Bowen, Francis Marion Crawford, Charles Dickens, Sheridan Le Fanu, William Hope Hodgson, Henry James, M.R. James, Bram Stoker and Edith Wharton.
Formal Call for Submissions (2020)
We are looking for new and recent short stories. We do not require exclusivity. You hold copyright, licensing us just for this publication. We don't mind if your story has been previously published online or in print (though we do need to know publication and date). Simultaneous submissions are fine, but you must have the right to license your story in an anthology.
Word length is most likely to be successful at 2000–4000, but we will still read stories slightly outside this range. Please submit in .doc, .docx or .rtf formats, double spaced, with your name and email address in the footer or header of each page.
Submit stories by email to [email protected]com
Fees, Copyright and Other Terms
We pay Science Fiction & Fantasy Writers of America (SFWA) rates of 8 cents/6 pence for each word for new stories and 6 cents/4 pence for reprints.
We would prefer to pay via PAYPAL because bank charges to the US and Canada in particular can be crippling for all concerned.
Payment for the chosen stories will be made within 30 days of the final advertised publication date (see our website flametreepublishing.com for details), although some may be paid earlier than that.
Submission does not imply the right to publication. Each story will be read and assessed by the selection panel.
Please submit in .doc, .docx or .rtf formats, double spaced, with your name and email address in the footer or header of each page.
We will aim to read each story and confirm its status within 4 months of the submission deadline.
The anthologies will be published worldwide, available online and to bookstores worldwide, in print and ebook formats.
You can submit more than one story.
Final submission date is 20th of September.
A Word about the SFWA
To confirm, we are an SFWA qualifying market, so being published by us will help your status with them of course, but also with other readers and writers.
Our anthologies are designed to be read in print. They look and feel fantastic. You'll feel proud to hand them to your friends, family, colleagues – so do send us your story!
Thank you, and good luck. We look forward to reading your tales of imagination!
Via: Flame Tree Publishing.
About the Author
Latest Posts
Stuart Conover is a father, husband, published author, blogger, geek, entrepreneur, horror fanatic, and runs a few websites including Horror Tree!