Taking Submissions: Samhain Sorceries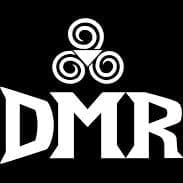 Deadline: February 1st, 2022
Payment: One cent per word and a contributors copy
Theme: Sword-and-sorcery stories where Samhain/Halloween is relevant to the plot
On October 31, 2021, DMR Books will reopen for submissions once again for a themed anthology tentatively entitled Samhain Sorceries. The concept for this book will be sword-and-sorcery stories where Samhain/Halloween is relevant to the plot. For clarification, sword-and-sorcery is a genre that combines swashbuckling adventure with supernatural elements (usually of a horrific nature) in a pre-industrial setting. Unlike most S&S stories, which are set in an invented world like Hyperborea or Nehwon, the tales in Samhain Sorceries should take place in the British Isles. Any time period is suitable, as long as it's pre-industrial. Admittedly, not many stories that fall in this category have been written, so I would suggest reading those few that exist to get a better idea of what I'm looking for. Those stories are "The Unlawful Hunter" and "The Haunting of Mara" by Keith Taylor (which can be found in Renegade Swords II) and "All Will Be Righted on Samhain" by Howie K. Bentley and David C. Smith (which appears in Swords of Steel Omnibus).
What we're not looking for:
Urban fantasy or anything with a modern-day setting.

Tolkien-style epic/high fantasy.

Stories that read like a D&D session. No LitRPG, either.

Anything with orcs in it. If your story has orcs, it will automatically be rejected. I'm not kidding.

Badly written amazon warrior women. I won't dismiss stories with a fighting woman out of hand, as long as a) there's some kind of explanation for her superior strength and combat abilities and b) she still has some feminine qualities. If neither of those are present, the character might as well be male.

Profanity. If a word would get censored on network TV, I'm probably not going to print it.

Explicit sex. Keep it R-rated. I'm not a publisher of adult fiction!

Young adult/children's stories. Keep it R-rated.

Modern prose and dialogue. You don't have to go all out with archaisms like William Hope Hodgson did in The Night Land (although if you can pull it off, go for it) as long as you don't ruin the mood of what's supposed to be a tale of antiquity. See Ursula K. Le Guin's essay "From Elfland to Poughkeepsie" regarding prose style and dialogue (ignore her criticisms of Leiber and Zelazny, though; she's way off the mark).

Reprints. Unpublished material only, please.
Story length:
Between 4,000 and 8,000 words. That's not a strict limit, but the farther your story goes over 8,000, it's less likely that it will be accepted.
Payment:
A one-time payment of one cent per word, plus one copy of the paperback edition.
If you've read all that and think you can come up with a story that fits our criteria, email it to DMR at DMRBooks dot com with "SUBMISSION" and the title of your story in the subject of the email. Simultaneous submissions are OK with us, as long as you let us know as soon as your story is accepted elsewhere. Only submit one story at a time. Cover letters are optional. If you choose to include one, it doesn't need to be more than one or two paragraphs. Attach your story as a .doc or .rtf file, and be sure to include your name and email address in the file.
Submissions will open on Samhain (October 31) 2021, and close on Imbolc (February 1) 2022. Samhain Sorceries is scheduled to be released in October 2022.
Via: DMR Books.
About the Author
Latest Posts
Stuart Conover is a father, husband, published author, blogger, geek, entrepreneur, horror fanatic, and runs a few websites including Horror Tree!