Taking Submissions: Queens in Wonderland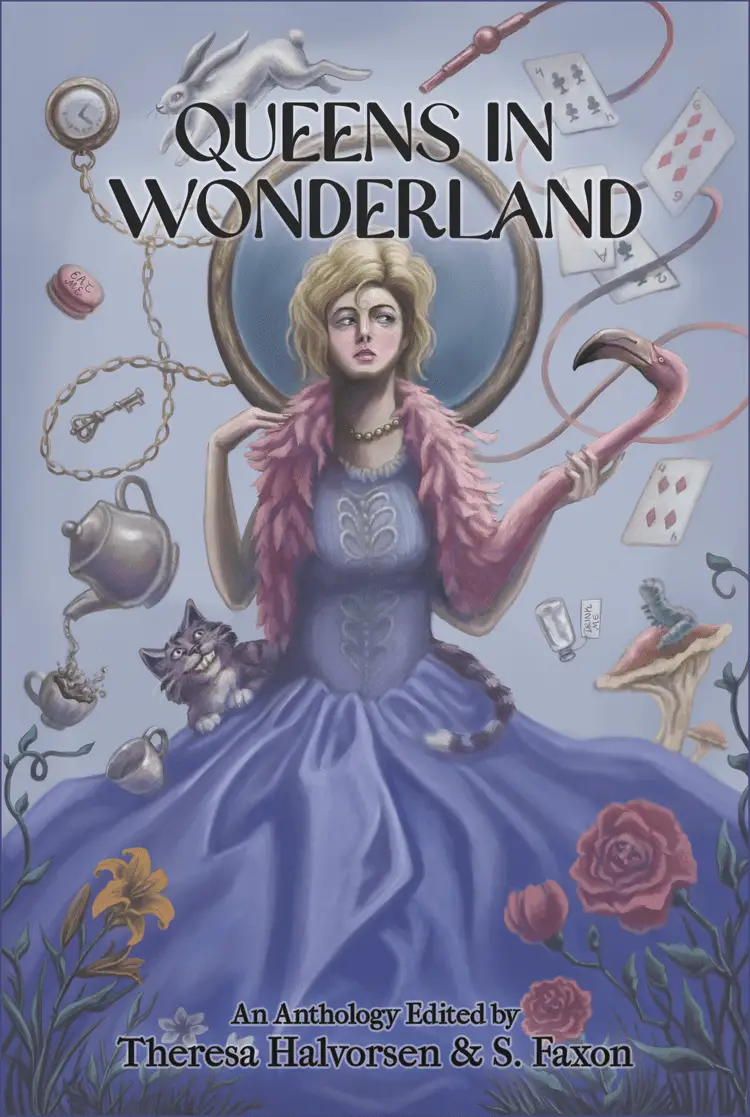 Deadline: August 31st, 2023
Payment: $20
Theme: An LGBTQ+ Alice in Wonderland themed anthology
We're opening the call for our newest anthology, Queens in Wonderland.
This is an LGBTQ+ Alice in Wonderland themed anthology, and we want want to see it all. Throw some of those iconic characters into space. Put them in an urban fantasy. We'd love to see a cyberpunk or decopunk (or any punk!) version. A classic Lewis Carroll version would be good too. Feel free to take any of the characters (don't forget about the White Queen or the Dormouse) or use any of the world-building from the classic Alice's Adventures in Wonderland or Through the Looking Glass and what Alice Found There you wish.
If you need more inspiration, consider these prompts:
It's time for tea, but your main character's running late

The Queen of Hearts has invited your character to a garden ball

The Mad Hatter is nowhere to be found

The White Knight is talking backwards and you need them to solve a mystery

Cheshire has appeared in an urban downtown, and is directing you down an alley
Requirements:
1,500-5,000 word count

LGBTQ+

Nothing with gratuitous violence, rape, or abuse of animals/children

Cursing is fine, within reason

Romance and sex is fine within reason, but no erotica

Submissions close on Aug 31st
Payment:
We will be paying $20 USD dollars upon signing of the contract and you'll receive an e-book once publication is complete. Paperback contributor copies at cost plus $2.00 will be available too.
How to submit:
Please format according to these standards

Double spaced, readable font, aligned to the left

12 Font Times New Roman

Please don't hit "tab"

Please don't put two spaces between sentences

This article goes into other details that make a huge difference in the presentation of your story

Please edit your story closely and consider running it through an editing software like Grammerly or ProWritingAid

Please include a brief bio, including any writing credits

Please use this form to submit

If you're truly struggling with the form above, let us know at [email protected]
Via: No Bad Book Press.
About the Author
Latest Posts
Stuart Conover is a father, husband, published author, blogger, geek, entrepreneur, horror fanatic, and runs a few websites including Horror Tree!