Taking Submissions: Nightmare Press Untitled Animal Horror Themed Anthology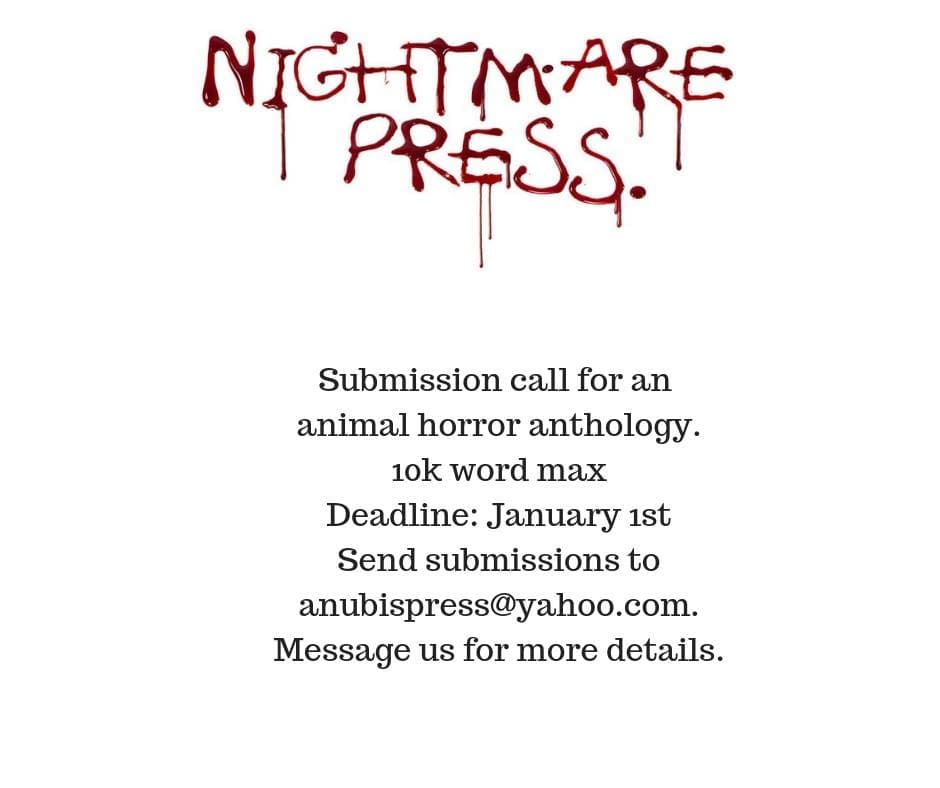 Deadline: January 1st, 2019
Payment: $20 and a contributor's copy.
Note: Reprints Allowed
For those interested in submitting, this anthology is animal horror themed. That means it can be any sort of horror involving animal attacks. Consider it like natural horror only minus the plants (and no Kaiju stories, for now; that might be a later anthology)–but we will accept insects–hybrids, too (including half-human/half-animal). Think books like The Rats, The Birds, Jaws, Watchers, Ursa Major, Ratman's Notebook, and of course, the works of Guy N. Smith.
The word max is 10k, the deadline will be January 1st, and we are paying $20 upon acceptance and each contributor will get a physical copy of the book.
We will accept reprints as long as you hold the publishing rights.
To submit, email [email protected] and include ANIMAL HORROR in the subject line, along with the title of the tale.
We look forward to reading your fine stories!
Via: Nightmare Press's Facebook.
About the Author
Latest Posts
Stuart Conover is a father, husband, published author, blogger, geek, entrepreneur, horror fanatic, and runs a few websites including Horror Tree!