Taking Submissions: Nefarious Nature
March 1, 2020

-

March 2, 2020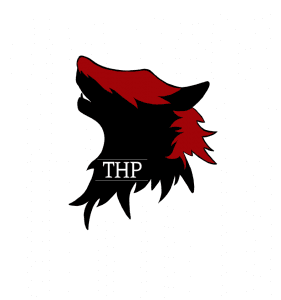 Deadline: March 1st, 2020
Payment: Contributors Copy
Thurston Howl Publications is now accepting submissions for its fourth volume of its HOWLERS series, Nefarious Nature.
Deadline: March 1, 2020
Word count: 2,500-8,000; a little above and a little below will be acceptable
People versus nature has a long tradition in horror genre. This anthology seeks to celebrate and transform that narrative trope. Categorized into six different parts, the stories in this anthology will tackle the many ways Mother Nature can be a horrific…well…force of nature. Below are the six parts of the anthology and examples of how the element manifests in horror literature. Please note we are a progressive press and do not publish any conservative works.
Examples in film and literature:
Fire: Stephen King's Firestarter, Freddy Kreuger's entire backstory, Clive Barker's "The Forbidden"
Water: Black Water, Peter Benchley's Jaws, Open Water
Earth: any of the premature burial stories, any of the Medusa stories, Blood Beach
Wind: The Fog, Snakes on a Plane, The Wind, Sharknado
Plants: The Ruins, Little Shop of Horrors, R. L. Stine's Stay Out of the Basement
Animals: Stephen King's Cujo, Edgar Allan Poe's "Rats in the Walls," Arachnophobia
We will NOT accept:
Racism, sexism, or discrimination presented in a positive light.
Pedophilia or sex with characters under the age of 18 presented in a positive light.
Rape, torture, dubious consent, forced seduction presented in a positive light.
Snuff or Necrophilia presented in a positive light
If you are in doubt, ASK. Better to ask then to get a straight up rejection! If you are unsure, just shoot me an email at jonath[email protected].(restrictions borrowed from Voice: https://t.co/MWykJ6RY36)
You can submit up to three stories, but we will only accept one per author (if any).
Reprints are fine, but you have to own full permission of the work in order for us to consider it.
We will not accept simultaneous submissions.
Payment: Authors will receive a free copy of the print book.
We will inform all authors regarding decisions within a week or two after the deadline.
​
Submit on Submittable at https://weaselpress.submittable.com/submit/151048/thurston-howl-publications-howlers-series-nefarious-nature
Via: Thurston Howl Publications.
About the Author
Latest Posts
Stuart Conover is a father, husband, published author, blogger, geek, entrepreneur, horror fanatic, and runs a few websites including Horror Tree!