Taking Submissions: Massacrew Autumn Issue: Moontruck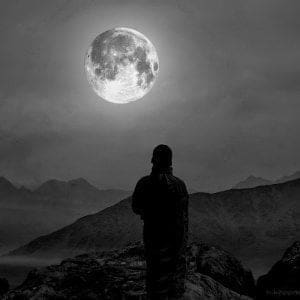 Deadline: July 31st, 2014
Payment: Contributor's Copy
Autumn Issue Submission Call: Moonstruck
Posted by Admin on July 1, 2014
We've seen blood moons, blue moons and even a honey moon. This celestial body affects the tides and rouses demons within. It has fascinated man through history and a lucky few have even set foot on it.
Massacre 4 seeks to eclipse all that has gone before. We're on the hunt for tales of lunar terror, lunacy (maybe a little lycanthropy – but twist it!) and drama from the dark side. We'll even look at Sci-Fi for this issue – but you'd better give it a good set of teeth.
The deadline for 'moonstruck' themed fiction and dark verse is: July 31st, 2014 (midnight, GMT).
Word count for fiction: 500 – 10,000.
In the subject line of your email please put: MOONSTRUCK/YOUR NAME/TITLE OF YOUR WORK. For complete guidelines click HERE.
Publication
We aim to release Massacre 4 with the moonstruck theme September 2014. However, we are looking for great writing and if this means we have to extend that date we will do so. We will provide further information if you are accepted and before you sign a contract.
photo credit: h.koppdelaney via photopin cc
Via: Massacre Publishing.
About the Author
Latest Posts
Stuart Conover is a father, husband, published author, blogger, geek, entrepreneur, horror fanatic, and runs a few websites including Horror Tree!