Taking Submissions: Machinations And Mesmerism: A Tribute To E.T.A. Hoffmann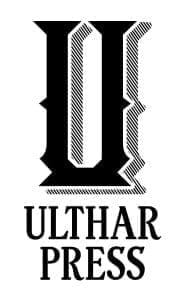 Deadline: December 24th, 2018
Payment: 2 cents USD per word and a contributor copy.
MACHINATIONS AND MESMERISM: A TRIBUTE TO E.T.A. HOFFMANN
Edited by Farah Rose Smith, "Machinations and Mesmerism" is an anthology of fantastic, strange fiction written in the vein of Ernst Theodor Amadeus Hoffmann, the oft'-unsung artistic polymath and writer of Dark Romanticism, Gothic Horror, and Fantastic literature.
E. T. A. Hoffmann was a Prussian lawyer, artist, composer, and writer. His stories are ripe with strange atmospheres and peculiar characters (including automata, madmen, and spectres), which would go on to influence the Gothic and macabre writers of the following generations including Poe, Gogol, Kafka, and Baudelaire. Though his writing lingered primarily within the parameters of German Romanticism, Hoffmann's literature would also impact the fantasy and science fiction genres as well, as many of his works illuminate the struggle between science and magic. This carefully curated anthology honors the literary dance between mesmerism, mechanics, and magic through which Hoffmann explored issues of Romantic idealism and the self.
Our window will open on SEPTEMBER 1st and close on DECEMBER 24th.
ULTHAR PRESS is looking for strange, gothic, and fantastic fiction in the manner of E.T.A. Hoffmann between 2,000 – 5,000 words in length. Stories that merely graft his characters into a new story will not be accepted.
Fiction submissions: Email submissions to [email protected] with the subject line as follows: HOFFMANN ANTHOLOGY: [YOUR TITLE]. Please send in .doc, .docx, or .pdf file types, only.
We are not accepting reprints, multiple submissions, or simultaneous submissions.
We respond within 60 days or sooner, and ask that queries regarding submissions not be sent out until after this period has passed.
Payment: 2 cents USD per word and a contributor copy.
Via: Ulthar Press on Facebook.