Taking Submissions: It Calls From The Doors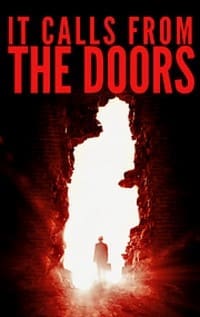 Deadline: April 30, 2021
Payment: Up to 3000 words $10.00, Up to 5000 words $15.00, Above 5001 words $20.00
Theme: Portals – Doorways – Cracks in reality
​
Submission Open: March 1, 2021
Submission Close: April 30, 2021 – End of day, last place on earth
Publishing timeline: 2021
HORROR – May have elements of Dark Fantasy, Dark Fiction and Cosmic horror. But must have the intention to scare the readers.
​
Theme: HORROR –  Portals – Doorways – Cracks in reality
​
Give me your nightmares. Think rips in dimensions, portals to another universe, a forgotten or forbidden land, being pulled into something unknown. This is going to be a ride, and I want you on it.
Submission date and Call out will be announced in 2020
​
Word count: 2000 – 8000 Some wiggle room allowed.
​
Compensation: Flat rate per story (after approved edits)
    – Up to 3000 words $10.00
    – Up to 5000 words $15.00
    – Above 5001 words $20.00
We are also hoping to be able to offer a bonus payment should the sales reach a specific target profit after expenses. This detail will be outlined within the contract
​
Formatting guidelines: Please read carefully
​
We are reading these stories blind, so please refrain from adding your name or any identifying information on the story itself. All fiction manuscripts should be in a standard manuscript format with 12 pt Times New Roman, 1.5 line spacing, set auto-indent new paragraphs. Please make sure the title is on the first page, but no other identifying details in the manuscript itself.
​
Title your manuscript with the story title and doors " (the actual story title) – Doors" – again no identifying names on the title of the document.
The form you fill out will have your name and bio, along with the title so we can identify your story once it has been read.
​
How to submit: Please submit using this FORM when the submission window is open.
​
Multiple Submission: Yes – We will be happy to read up to TWO stories per author.
However, we will publish a max of one stories per author, per book. Please send each story in a separate form.
​
Reprints: Yes we are accepting a small number of reprints.
​
Simultaneous submissions: Yes –  Please let us know when and if it has been accepted elsewhere.
​
Things that are a hard pass: any animal erotica and all forms of rape.
Via: Eerie River Publishing.
Sign up for our Newsletter
Never miss a post from our team by signing up!