Taking Submissions: Immigrant Sci-Fi Short Stories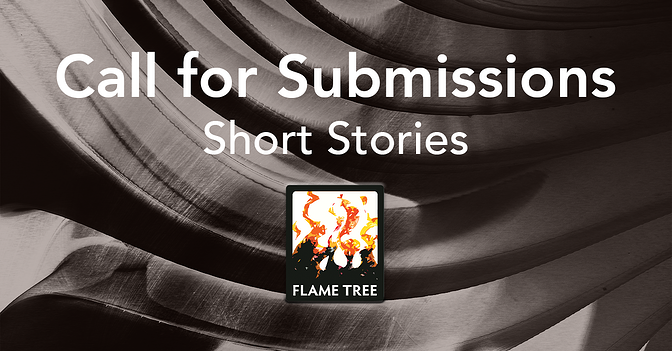 Deadline: August 30th, 2022
Payment: 8 cents/6 pence per word for original stories, 6 cents/4 pence for reprints
Theme: stories from a diverse range of writers who have direct or familial experience of immigration and migration and its complex issues.
Note: Reprints Welcome
We are seeking stories from a diverse range of writers who have direct or familial experience of immigration and migration and its complex issues. Writers with origins from all over the world, including but not limited to Latinx, Caribbean, Asian, African, Arabic, North American and East European, are invited to challenge the reader with stories that spill out into space, parallel realms or just hidden in plain sight. The stories will explore the world from the gaze of the incoming, whether forced through slavery, economic choice, necessitated through war or oppression, or hope for a better future, examining the perspectives of displacement in a future or fantastical setting. The new stories will be set alongside older narratives – real and speculative – by Frederick Douglass, Sutton Elbert Griggs, Harriet E. Wilson, Sui Sin Far and more. An intriguing view of the conflict and anxiety between the settled and the unsettled.
As with Black Sci-Fi Short Stories, Asian Ghost Short Stories and our upcoming First Peoples Shared Stories, we are enlisting and engaging with a diverse team of people to collaborate on the book: there will be an Associate Editor, a Foreword, a thoughtful Introduction, and a plethora of readers, who will work with us to ensure this book is both entertaining and true to immigrant experiences and visions.
---
Sarah Rafael García (Associate Editor) is an author, community educator and performance ethnographer. As a child of immigrants and first-generation graduate, she has over 15 years of experience as an Arts Leader in Orange County, California. She is the author of Las Niñas and SanTana's Fairy Tales, which is now a required Ethnic Studies text in the Santa Ana Unified School District in Southern California. She is also co-editor of Pariahs: Writing from Outside the Margins and Speculative Fiction for Dreamers. Her poetry, essays and fiction have been published in various publications. García is the founder of Barrio Writers, LibroMobile and Crear Studio – all art programmes initiated as a response to build cultural relevance and equity for BIPOC folks in her community. As of 2020, her community projects collectively established the LibroMobile Arts Cooperative (LMAC). Currently, she splits her time between writing, stacking books, and curating digital archives and BIPOC art exhibitions – she gives credit to her parents' GED education and the migrant labour that brought her grandparents to the US as the source of her perseverance and foundation to her accomplishments.
E.C. Osondu (Foreword) is a Nigerian writer and Professor of English at Providence College, Rhode Island, USA. He is the author of two novels – This House is Not For Sale and When the Sky is Ready the Stars Will Appear – and two short-story collections – Voice of America and Alien Stories. He is a winner of the Caine Prize, the Pushcart Prize, the Allen & Nirrelle Galson Prize and the BOA Short Fiction Prize. His work has been translated into many languages, including Japanese, Italian, Icelandic, Belarusiana and French. George Saunders describes Osondu as 'A vital voice in the short story, telling us new truths with deep humanity.' His 'Alien Stories centers around an encounter with the unexpected, and explores what it means to be an alien. With a nod to the dual meaning of alien as both foreigner and exterrestrial. Osondu turns familiar science-fiction tropes and immigration narratives on their heads, blending one with the other to call forth a whirlwind of otherness.'
---
Terms:
Multiple submissions are fine
Simultaneous submissions are fine but you must have the right to license your story in an anthology
For accepted stories we pay Science Fiction & Fantasy Writers of America (SFWA) rates of 8 cents/6 pence per word for original stories, 6 cents/4 pence for reprints
We will aim to read each story and confirm its status within 4 months of the submission deadline
Payment for the chosen stories will be made within 30 days of the final advertised publication date (see our website flametreepublishing.com for details), although some may be paid earlier than that
Submission does not imply the right to publication. Each story will be read and assessed by the selection panel.
Guidelines:
Submit your story to shortstories@flametreepublishing.com
Word length is most likely to be successful at 2000-4000 words, but we will still read stories slightly outside this range
Let us know in your submission email whether your story would be a reprint or is currently unpublished
Please submit in .doc, .docx or .rtf formats, double spaced, with your name and email address in the footer or header of each page
Please include a short author biography in your submission email to introduce yourself and indicate your connection to the immigrant experience and how it relates to your story.
If submitting a story that has recently been submitted to us for consideration to another anthology, please state this in the submission email
Deadline for submissions is Tuesday 30th August 2022
Thank you, and good luck!
Via: Flame Tree Publishing.
About the Author
Latest Posts
Stuart Conover is a father, husband, published author, blogger, geek, entrepreneur, horror fanatic, and runs a few websites including Horror Tree!