Taking Submissions: Hunting Ghosts: Thrilling Tales of Paranormal Investigation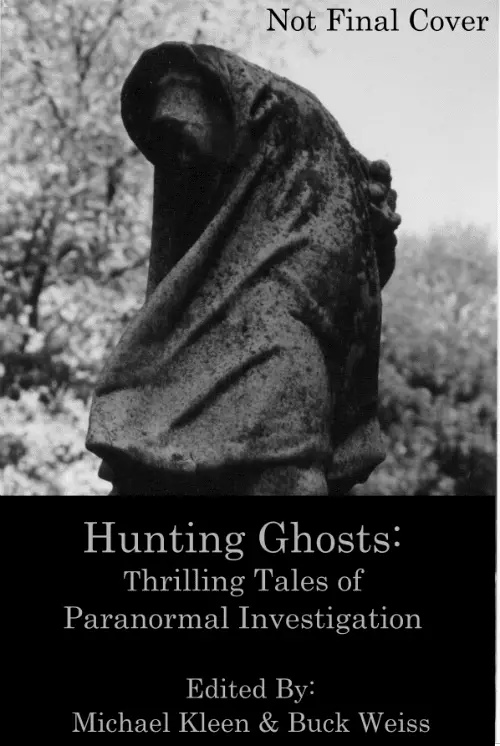 Deadline: June 1st, 2012
Payment: Contributor's Copy
Working Title: "Hunting Ghosts: Thrilling Tales of Paranormal Investigation"
Publisher: Black Oak Media
Edited by: Michael Kleen and Buck Weiss
Release Date: TBA
In the past several years, Ghost Hunting has become a cultural phenomenon with television shows, local chapters, and an internet following. Previously, Black Oak Media has published non-fictional accounts of the paranormal with titles such as "Chasing Shadows" by Larry Wilson, "Diaries of the Dark Side" by Cassidy O'Connor, and "History, Mystery and Hauntings of Southern Illinois" by Bruce and Lisa Cline. In this anthology, we are looking for fictional accounts of ghost hunting and paranormal investigation. No true stories will be accepted.
Think outside the box for your stories. Horror, comedy, adventure, steampunk, historical, sci-fi, etc. We would love to have a nice mix of genres all tied together by the theme of ghost hunting.
WHAT WE'RE LOOKING FOR:
– short stories from 4,000 – 10,000 words
– MUST fit the theme of ghost hunting.
– Adult themes (such as violence & gore, strong language, etc.) are all welcome, but never in excess. Make all of your extremes have a point besides being extreme.
QUESTIONS? CONTACT:
– Buck Weiss at: [email protected]
What rights do we want?
First publishing rights, (we will review previously published stories on an individual basis but stories that have not been previously printed will get first placement)
The right to use the story for as long as there is demand for the book.
The right to edit each story for any missed grammatical errors
The right to use parts of the book and the author's name for promotion. You will keep all other rights and can republish the story anytime you choose.
What you get:
Authors who have stories accepted will receive a copy of the book and a copy of the ebook as payment, as well as the ability to buy copies of the book at a discount price.
How your stories should be sent:
– Type in WORD format, if possible. Single spaced
– YOU retain rights to your story
– Save file as: HuntingGhosts_YourTitle
– Title, Author's Name, Word Count, and Author's Email MUST be on the first page of the document.
– The stories should be edited to the best of your ability but they will be looked over for any missed grammatical errors.
Where to send it:
– Buck Weiss at: [email protected]
When to send it by:
Deadline for submission is June 1st, 2012 (or, until full) We will take all entries and choose the best of the bunch for publication!
Submissions are open to EVERYONE. We are very excited to have a great mixture of veteran and first-time authors.
If you have ANY questions at all, Email [email protected]
Information and Community:
Facebook
Black Oak Media
True Illinois Haunts
About the Author
Latest Posts
Stuart Conover is a father, husband, published author, blogger, geek, entrepreneur, horror fanatic, and runs a few websites including Horror Tree!