Taking Submissions: Horror That Represents You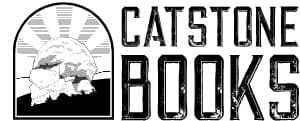 Deadline: January 31st, 2022
Payment: 11 US cents / word
Theme: Horror that represents you by marginalized authors
Quick Specs:
Looking for: Short stories
Word count: 1000 to 7000
Payment: 11 US cents / word
Open to: Mainly marginalized authors; see specifics below
Audience: Adult
Genre: Horror
Subgenre: Horror that represents you
Status: Unpublished
Simultaneous submissions: YES
Multiple Submissions: NO
Poetry: Only if it's a vehicle for a narrative; will be judged as a story first
This horror anthology comes courtesy of a collaboration between editor Alex Woodroe and the publisher CatStone Books, and will hopefully be the first out of a series of yearly anthologies aiming to give voice to marginalized authors and their stories.
CatStone Books is a 501(c)3 nonprofit publishing company that believes in promoting diversity in speculative fiction.
This anthology will benefit from CatStone's full support and resources, and would be released with fanfare in Q4 2022. The total 75.000 words available will mostly come from this open submission call, with a small handful of stories requested from leading voices in the genre.
Submissions from marginalized authors: but you get to decide what that means. Does the world need more stories from the daughters of migrants? More authentic Appalachian horror? More women, more nomads, more veterans, more neurodiversity, more non-native English speakers? More thoughts from people who have gone through your experiences; been in your shoes? Then this call is open to you.
Horror that represents you: but you get to decide what this means, too. Is it a favourite trope you want to keep alive? A story inspired by your regional myths? Something pulled directly from your family? A personal fear? Something mainstream media has never done justice to? Then this call is open to it.
Don't impose limitations on how you interpret these guidelines.
What we're not looking for:
Stories that aren't dark and horror-adjacent. SF and Fantasy and any other mash-up is welcome as long as there's a Horror element.
Reprints.
Poetry that isn't primarily narrative.
Anything that doesn't fit into the above guidelines.
Submissions open: Dec 1st, 2021
Submissions close: Jan 31st, 2022
Submit your stories by filling out this form: CatStone Books Anthology Submissions.
If you are uncomfortable using the form, you can send your story and bio to [email protected]
Accepted pieces will be edited. Any changes will be vetted by the author.
We're looking for first publishing rights, plus a period of exclusivity after that.
Via: CatStone Books via Alex Woodroe.
About the Author
Latest Posts
Stuart Conover is a father, husband, published author, blogger, geek, entrepreneur, horror fanatic, and runs a few websites including Horror Tree!