Taking Submissions: Fusion Fragment Short Story And Novelette September 2023 Window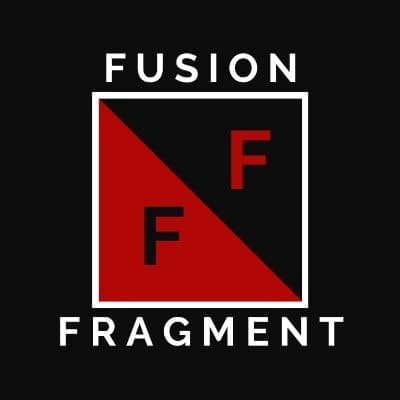 Submission Window: September 1st – 8th, 2023
Payment: 4 cents (CAD) per word, up to a maximum of $350 (CAD) per story.
Theme: SF-tinged literary fiction stories and novelettes
Note: Apologies for the short notice, hopefully you have something laying around, we were just notified of this market.
What We Want
Science fiction or SF-tinged literary fiction stories and novelettes ranging anywhere from 2,000 to 15,000 words.
Although any science fiction subgenre is fair game, our tastes lean towards slipstream, cyberpunk, post-apocalypse, and anything with a little taste of the bizarre. FF prefers character-driven stories, and often skews towards quiet, reflective pieces. If the primary tone of your story is one of high adventure or humour, it's probably not the right fit for FF. That said, quality always outstrips genre preference in terms of importance, so feel free to send us anything that even vaguely resembles science fiction.
We'll be publishing reprints, but no more than one per issue, so expect acceptance rates to be accordingly lower.
Work written by humans. We have no interest in AI-written stories.
We're always interested in publishing work by marginalized voices. If that's you, and you feel comfortable doing so, please call this out in your cover letter.
What We Pay
Both previously unpublished work and reprints pay 4 cents (CAD) per word, up to a maximum of $350 (CAD) per story.
Our preferred method of payment is PayPal. If you live in a region where PayPal is not available, we'll do our best to work with you to find an alternate method of payment.
How To Submit
Send your stories in RTF, DOC, DOCX or ODT file formats. Standard manuscript formatting is nice but not necessary. No one's going to get accepted or rejected based on manuscript formatting, so don't stress about it.
If you'd like to include a cover letter, feel free to do so. If you'd rather leave it blank, that's fine, too. (Note that the submission system requires you to enter something in the cover letter field–if you don't want to include one, just write "Blank" or something like that.)
Simultaneous submissions are fine, but please be sure to withdraw your submission from us if accepted elsewhere.
You may submit one original story and one reprint simultaneously. If a story is rejected, you may continue to send additional stories for as long as the submission period remains open.
You will receive an automated email confirming receipt of your submission that will include a link where you can check your position in the queue. If you do not receive this email, you should query at the email address below to make sure that your story has been received.
Send your stories to us through the Moksha submission system, which you can access by hitting the click here image below. (Please do not submit stories directly via the email above.)
What To Expect
We work hard during reading periods to respond as quickly as possible. If we think your story isn't the right fit for Fusion Fragment, you'll receive a form rejection notice, most likely in about 1-3 days.
The member of the reading team may mark your story as being a potential fit, at which point it will usually get passed around to two other readers to get their input before it's sent to the editor for review (although sometimes Editor Cavan gets in there early just because). In most cases, rejections for these stories will take 3-7 days.
If the editor enjoys the story as well, it will be placed on a shortlist to be reviewed again later on. If your story is shortlisted and ultimately rejected, response times may take as long as two weeks (although this is more likely if you submitted near the beginning of the reading period–we try to make shortlist decisions within 7 days of the reading period closing, and it's usually faster than that).
Upon acceptance, we'll email you to let you know the good news and to confirm your PayPal information. Once we have that, you'll have a contract to review within a day or two (or less!). Once you've signed the contract, you'll receive payment, again in a day or two (or less!).
You can then follow along on the production progress of the issue you're in by accessing this page.
Once story formatting is mostly done, you'll be sent a survey to provide some supplementary material to go along with your story and then, shortly after you send that in, a couple of questions to answer that'll provide a short Q&A to go along with your story. (Generally, you'll be given enough notice so that you have approximately two weeks to complete these items.) You'll then receive a preliminary (ie. not proofread) copy of your story and supplementary pages as it'll appear in the magazine. You don't have to do any edits yourself, but if there are changes you'd like to request at that time, you're welcome to do so.
Closer to publication time, you'll receive an email detailing all of the edits we plan to make to what was in that preliminary proof. Usually it'll be a short list of changes, and you'll generally have about a week to make any further changes before the issue gets sent to reviewers/Patreon supporters. However, note that you are free to request further changes at any time (even after the issue's been released…even years later).
Via: Fusion Fragment.
About the Author
Latest Posts
Stuart Conover is a father, husband, published author, blogger, geek, entrepreneur, horror fanatic, and runs a few websites including Horror Tree!