Taking Submissions: Frost Zone Zine #3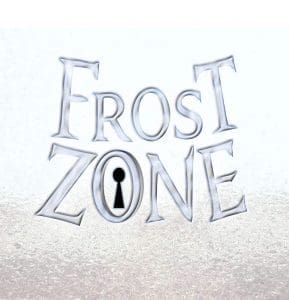 Deadline: February 13th, 2021.
Payment: $6.00 CAD or a contributor's copy
Theme: A WIDE range of speculative fiction
What we do want:
(from About page) – The range of story types sought is broad: classic, gothic, supernatural, quiet, and psychological horror, near-future dystopian tales, other speculative fiction, realistic terror (extreme weather, danger in nature, being lost – to name a few), dark folklore and fairytale, dark fantasy, dark literary fiction, and more.
What we don't want:
Do not send material that is offensive, promotes or describes hate, torture, or abuse, is excessively gory or violent; no slasher. No religious, sexual, explicitly adult situations, or politics. No space opera. No fan fiction. No 'formula' stories. No media tie-ins.
For more insight into what Frost Zone Zine is looking for, read this interview with the editor.
Please read this page thoroughly. There are updates applicable to issue #3 submissions.
Near the bottom of this page is a link to more helpful information which should be read before submitting your work.
PLEASE ONLY SEND SUBMISSIONS DURING OPEN SUBMISSION WINDOWS. Any submissions sent at other times will be deleted, unread.
Submission Guidelines:
Submissions open Jan03 – Feb13, 2021
Fiction: Original, unpublished Short Stories: 600 – 3000 words preferred – longer work may be considered – as long as there is a reason for the length (no filler, extraneous words, tangents…etc). Keep in mind that only one or two longer pieces will be published per issue, and the maximum considered word count is 5000.
Longer pieces, if accepted, will have a preview shown on the website, with the full story published in the eBook and print issues. Previews-only may be shown online of any fiction or poetry – with full versions published in eBook and Print issues. Please send one or two stories for consideration. Send in the plain text field, not as an attached file. If your work is accepted, the acceptance may be for one or both pieces (one flash fiction, and one longer story for instance).
Poetry: We will feature a limited number of poets per issue. Original, unpublished poetry. Submit one to four poems, each separately in the plain text field of our submissions manager (and please pull handle at bottom right corner of the text field to enlarge and retain formatting) – NO files or attachments. No specific number of lines, but do watch line length; keep in mind that the print issues are 5.5″ wide, so too many feet in a line of poetry will mean a much smaller font size when publishing. Poems do not necessarily need to be horror or speculative in nature, but they should fit in with the material we publish – horror, dark literary, speculative fiction. It is unlikely one short poem will be published on its own; please submit either a longer poem, or at least two short poems for consideration.

If sending two stories, or when submitting poetry, please send them in separate submissions, preferably at the same time, one directly after the other. Mention the title of the other piece(s) in each submission. This makes it clear whether one or more pieces are accepted or declined.
If your submission is declined please do not submit again until the next submission period, unless we invite you to do so. Please do not send a rejected piece again during the next submission call, unless we have suggested ways to revise, and you are submitting a greatly updated version.
While a publication history is not a prerequisite, we expect proper grammar, word usage, syntax, genuine style and voice, and properly researched and accurate references.
How to Submit
There is a link to our submissions manager at the bottom of this page. You will need to open an account with Green Submissions.
NOTE: we will not open attachments. All stories and poetry must be pasted into the second plain text field. You can enlarge the text field by pulling on bottom right-hand corner – particularly useful to retain poetry formatting.
Please include a cover letter mentioning:
Type of submission: short fiction or poetry
Word count of stories
Your e-mail address
Where you learned of this publication (helpful, but not mandatory)
Your author website or social media account
Most recent publications, if applicable.
Your physical location (City/Town/Country)
A brief bio (up to 100 words) written in the third person. Include a link here, also, to your social media account or website – link will be live only on the website.
Payment
Frost Zone Zine does not charge any reading or submission fees.
Payment is expected to increase with time, but as a small, self-funded publication, the following compensation is offered per contributor, not per piece. (The same compensation whether one or more pieces are published):
6.00 CAD* OR one contributor copy: print or pdf for Canada, USA, Uk. Electronic issue (PDF) elsewhere.
*When monetary payment is not available by the payment processor, due to your location, for example, contributor copy will be sent (PDF or Print as described above).
Terms
Upon acceptance of your work, you are granting Frost Zone Zine and Cryoseism Press First Worldwide Electronic and Serial Rights, meaning that the piece(s) should not appear in any online, print, or digital publication before the release of all formats (online, electronic, and print) of the issue in which your work appears.​ We request three months' exclusivity from the date of publication,. (please do not have the piece(s) published elsewhere until three months have passed.)  and non-exclusive rights thereafter for your piece(s) published on the website, and in electronic and print versions of the issue in which your piece(s) appear.
Acceptance is not firm until a simple release form is signed. We reserve the right to retract an acceptance if the author fails to promptly sign the form.
All rights will revert to the author upon publication. Please mention that your piece(s) was/were first published in Frost Zone Zine, including issue# and date, should they later be published as (a) reprint(s).
Simultaneous submissions, though not encouraged, are allowed. If your submission is accepted elsewhere, please withdraw it immediately through our submissions manager. This is only possible while your submission is pending with us. If your submission has been moved on to a second reading, you will need to contact us to withdraw your submission. If we accept your submission, withdraw the piece immediately from other publications.
When a submission is moved to 'second reading' or when a submission is 'declined', please check if there are any notes from editor posted on your submission, as no emails will be sent.
By submitting your work for consideration, you agree to the following:
You confirm that the work you submit to Frost Zone Zine for consideration is your own, original writing.
You confirm that the work has not been previously published, whether in print, digital, online, or any other form.
You agree not to hold Frost Zone Zine, Cryoseism Press, or the editor(s) liable for any damages, perceived or real, arising from your submission and/or the publication of your submission.
You confirm that the characters in the fiction you submit are fictitious.
You have read and agree to the payment terms as applicable to writers in your location.
You confirm that you are 18 years of age or older at the time of submitting work to us.
Retraction: We reserve the right to retract any acceptance of your work, even after a release form has been signed by you. There are only a few reasons why this retraction might occur, including but not limited to:
You misrepresented yourself or the work you submitted.
In light of learned information, we decide that publishing your work may cause controversy or harm to our publication.
Unable to reach author/no communication.
Declination
If your submission has been declined please do not contact us about our decision. Do not send us another submission during the same submission period, unless we have asked for one.
Acceptance
You will be notified within 3 weeks of the submission close date whether or not your submission is accepted to be published in the upcoming issue. We reserve the right to make necessary edits without your consent.  Please read the more information page to see what type of editing may be required. You will be notified if any major changes need to be made. As noted in our "About' section, acceptance can be for one or more of the following formats: online, print, ebook.
The release form will be sent for you to sign electronically. This form must be signed before your acceptance is considered firm. We reserve the right to retract any acceptance including firm acceptances. There are only a few instances when this retraction would occur.
Refer to the this page for helpful information before submitting your work.
Ready to submit? Sign up is quick and easy:
Right here at Green Submissions!
Via: Front Zone's Submission Guidelines.
About the Author
Latest Posts
Stuart Conover is a father, husband, published author, blogger, geek, entrepreneur, horror fanatic, and runs a few websites including Horror Tree!