Taking Submissions: Fear of the Unknown – A Tribute To H.P. Lovecraft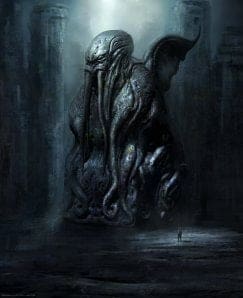 Deadline: March 15th, 2014
Payment: Exposure Only
"That is not dead which can eternal lie,
And with strange aeons even death may die."
What We Want:
Lovecraft style horror stories, particularly new takes on the Cthulhu Mythos.
Lovecraftian horror is defined as a style of storytelling involving a set of supernatural, pre-human, and extraterrestrial elements. The hallmark of Lovecraft's work is cosmicism: the sense that ordinary life is a thin shell over a reality that is so alien and abstract in comparison that merely contemplating it would damage the sanity of the ordinary person.
Lovecraft's work is also steeped in the insular feel of rural New England, and much of the genre continues to maintain this sense that "that which man was not meant to know" might be closer to the surface of ordinary life outside of the crowded cities of modern civilization.
Word Count: 500-2,500 words.
Closing Date: 15 March 2014. Submissions may close sooner if the anthology fills quickly.
Reprints: Yes.
Multiple Submissions: No.
Simultaneous Submissions: No.
Payment: This is a non-paying market. Payment for your story is exposure in the anthology.
How To Submit: Submit it as a .doc or .rtf attachment to [email protected] with the subject line "Lovecraft". Include your name, story title, word count, and a brief biography in the body of the email.
Via: Dreamscape Press.
About the Author
Latest Posts
Stuart Conover is a father, husband, published author, blogger, geek, entrepreneur, horror fanatic, and runs a few websites including Horror Tree!