Taking Submissions: Eldritch Embraces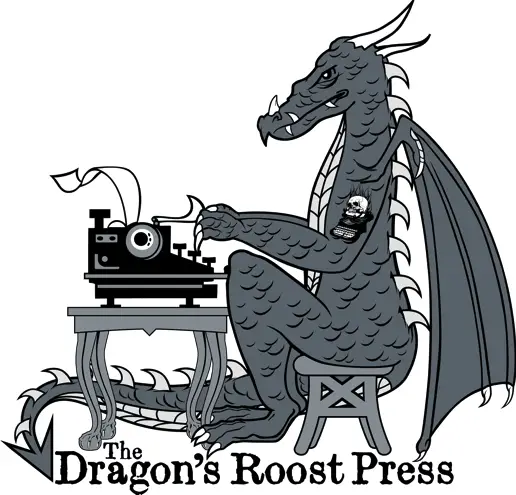 Deadline: October 17th, 2015
Payment: $0.01/word) plus one contributor's copy and one digital version in the format of the author's choosing
CALL FOR SUBMISSIONS: ELDRITCH EMBRACES, Putting the Love back in Lovecraft
Our first anthology explored loneliness, isolation, and solitude.  This time around we are looking for love…in some seriously wrong places.
For our new anthology, tentatively entitled Eldritch Embraces, we want to put the love back in Lovecraft.  In order to be considered for inclusion in this anthology, your story must focus on two things.  There must be an element of love or romance and the story must invoke the cosmic terror of H.P. Lovecraft.
What We Want: Finely crafted works of Dark Speculative fiction which explore the connections between people or between elder gods or combinations thereof.  Obviously, this topic lends itself best to horror, which is our wheelhouse genre, but science fiction and fantasy are also welcome, provided there is some element of fear involved.  We have no restrictions on the setting of your work in time or space.  We look forward to exploring ancient deserts, Depression Era alleyways, modern cityscapes, and even far off worlds.  While we usually dwell in the shadows, we do enjoy laughter.  Humor is more than welcome.
Bonus points for fiction which explores some of the more Lovecraftian themes like the how humanity is influenced by forces beyond its comprehension, the quest for forbidden knowledge, and apocalyptic threats to the world.
What We Don't Want: To be sued.  While the works of H.P. Lovecraft are in the public domain, the works of those who picked up the Mythos torch (like these fine authors) are not.  If you plan on using one of he established mythos creatures, make sure it is one of Howard Phillips' and not invented by someone who came later.  Use this as an excuse to reacquaint yourself with the original stories.  Better yet, create one of your own.
We also do not want to hentai or explicit sex scenes.  We have nothing against sexual situations, or even a good snogging if it is germane to the plot.  However, that should not be all that the story contains.   We are looking for romance, not copulation; emotion, not tentacle adult content.
Seriously.  Not tentacle adult content.
Racism.  Some of Lovecraft's work contains messages which are not acceptable in modern society.  That was then, this is now.  To paraphrase Ferris, we do not believe in isms.  We also will reject any story which features sexual violence towards children.  Violence towards animals is also verboten.
What We Are Not Sure About:  Purple prose.  The cosmic content does lend itself towards certain flowery descriptions.  We would like to see arcane word choices, but only if they are well done.  If you think you can pull it off, give it a shot.  If not, leave the violaceous elucidation to others.
The Specifics: We are looking for short fiction up to 6,000 words.  While we prefer original material, we will consider reprints. Naturally, we will only consider stories which you retain the rights to.  Please provide original publication material for all reprints.  Fan Fiction, Slash Fiction, and any other material containing characters or setting which you did not create, with the exception of the Cthulhu Mythos that are in the public domain, are not acceptable.  Submissions should follow standard format.  For an example of what we are looking for in terms of formatting, please visit William Shunn.  The only addendum to this is that the editor prefers Times New Roman.
Please edit your material carefully.  Common spelling errors (they're/their/there, your/you're) may be acceptable in social media posts, but not in work submitted for publication.
Word (.doc/.docx) format is preferred, but we will also accept submissions in Open Office (.odt), Pages (pages), and Rich Text Format (.rtf).  Send your stories to [email protected].  In the subject line of your e-mail list "Eldritch Embraces," the title of your story, and your last name.  For example:
Eldritch Embraces / Really Awesome Story / Lovecraft
E-mails which do not follow this format will be deleted unread.  Provide a short (500 words or less) biography in the body of your e-mail,.
We are looking for North American Print and Digital Rights.  Rights revert back to the author upon publication.  Submissions accepted until 17 Oct 2015 or until filled.  Our first anthology filled quickly and submissions closed a month before schedule.  Don't delay, start writing today!
Please wait four weeks before querying.
Multiple submissions are OK, but please wait until you have received a response on your first piece before submitting your second.  Simaltaneous submissions: no.
Estimated publication date Spring 2016 via Create Space and Smashwords.
At this time payment is one cent per word ($0.01/word) plus one contributor's copy and one digital version in the format of the author's choosing.  We will be running a crowd sourcing campaign with the goal of providing higher monetary recompense to our authors.  As with our first publication, this is a charity anthology to raise money for the canine rescue Last Day Dog Rescue.
Note to New Authors: Most publications seek First North American Rights.  While you may be able to sell your story again as a reprint, publication in this anthology may limit your story's future marketability and may affect the amount of money you will be able to receive from other markets.  Please take this into consideration before submitting.
Via: The Dragon Roost.
About the Author
Latest Posts
Stuart Conover is a father, husband, published author, blogger, geek, entrepreneur, horror fanatic, and runs a few websites including Horror Tree!