Taking Submissions: Eerie River Publishing Cosmic Horror
November 15, 2022

-

November 16, 2022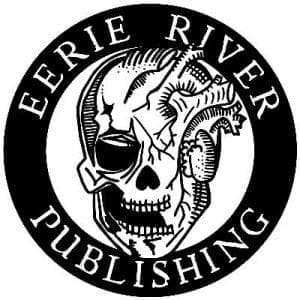 Deadline: November 15th, 2022
Payment: ¢1 per word CAD
Theme: Cosmic Horror
COSMIC HORROR!
A note from the curator and project lead – Tim Mendees
​
It's time to get weird and give us your sanity-blasting tales of cosmic horror.
"The oldest and strongest emotion of mankind is fear, and the oldest and strongest kind of fear is fear of the unknown"
― H.P. Lovecraft
The above quote by the father of the genre sums it up nicely. Cosmic horror deals with the insignificance of the human race in the face of an uncaring cosmos teeming with entities beyond our understanding. It is the things lurking in the liminal spaces between worlds. The hunger of a carnivorous universe.
Give me your tales of Eldritch monstrosities, crazed cultists, subterranean terrors, and malign deities. I want a wide range of themes and abominations for this so think outside of the usual squid-faced suspects. Cosmic horror is more than just HPL. I will be looking for stories inspired by early practitioners such as Blackwood, Machen, Chambers & Hodgeson through the Lovecraft Circle to modern masters of the genre.
For this anthology, I'm looking for the world as we know it and beyond. Historical, space & alternate reality settings are fine and encouraged but I'm not looking for fantasy (sword & sorcery) settings for this call. Think decaying urban landscapes, isolated communities, ancient ruins and lonely ships in orbit. Show me the unravelling of the fabric of society and the slipping mask of sanity.
Above all, have fun with it. Take the brakes off and let your imagination run riot. Unleash the nightmare creations hiding in the dusty corners of your mind. Embrace the madness.
Word count: 2000 – 7000 (Some wiggle room allowed – please let us know on the form, no need to email)
​
Payment: Flat rate payment ¢1 per word CAD after approved edits – up to $70 CAD
Reprints? No
​
Multiple Submission? No 💀 Only one submission per author per – UNLESS you are a patron member. Members will be able to submit two stories for this call.
​
Patron Member Bonuses – You will be able to submit one week early and a one-week extension. You will also be allowed to submit TWO stories for this call!
​
Formatting: 
Please use 12 pt Times New Roman, 1.5 line spacing, set auto-indent new paragraphs.

Add the story title to the top of the manuscript.

Do not include your name or email in the manuscript. These stories will be read "blind" by our reading team.

Title your manuscript "Title of Story – Theme"  example "Expelling of Ghturuther.. – Cosmic Horror"

Please make sure the title of the story and the title on the manuscript match.
​
How to submit? Submit via the FORM – FORM
IF you have issues with the form, please email your manuscript to [email protected]
Title your email the same as the manuscript
​
What we are looking for: Unique, clever, and terrifying stories. Well-written relatable characters with flaws and real dialogue. Take us on a journey and scare the sh*t out of us while doing it. 
​
What we are not looking for: Erotica (some sex is fine, just not all of it), rape, animal abuse (kill the dog, but don't f* it), fantasy.
​
Curated by Tim Mendees
​
​
SUBMIT COSMIC HORROR STORY
Via: Eerie River Publishing.
About the Author
Latest Posts
Stuart Conover is a father, husband, published author, blogger, geek, entrepreneur, horror fanatic, and runs a few websites including Horror Tree!