Taking Submissions: Earth: Giants, Golems and Gargoyles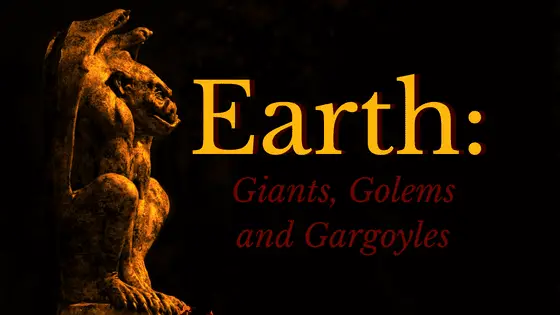 Deadline: February 28th, 2019
Payment: $50 CAD and a contributor's copy
Keep your feet on the ground. Sink in roots. Stay grounded. Mother Earth. We come from dust, and to dust we return…
Earth is steady. Solid. Reliable. It is the source of life and the thing which sustains it. But it's not always serene and peaceful. It takes a lot to stir the earth but when it does, things get dramatic. Quakes swallow cities. Oceans rise. Mountains crumble. Earth is not weak, and it knows no pity.
In this, the second installment of the Elemental Anthology series, I want to explore the many facets of this often under-estimated element and the creatures associated with it so Earth: Giants, Golems and Gargoyles will be filled with stories about every kind of earthy creature you can imagine, not only those listed in the subtitle. I'm looking for trolls, dwarves, earth dragons, goblins, ogres, orcs, grotesques and earthen beasts no one has ever heard of before. And of course this anthology will not be complete without at least one giant, golem and gargoyle!
Rights and compensation: Payment: $50 CAD flat fee and a paperback copy of the anthology. In exchange we are seeking first world rights in English and exclusive right to publish in print and electronic format for six months after publication date, after which publisher retains nonexclusive right to continue to publish for the life of the anthology.
Open submission period: January 1, 2019 – February 28, 2019
Length: Under 7,500 words
How to submit: Use the Submittable form found here https://niteblade.submittable.com/submit (If form is not visible, submissions are not yet open)
No simultaneous or multiple submissions.
No reprints.
Canadian spelling, please.
Via: Rhonda Parrish.
About the Author
Latest Posts
Stuart Conover is a father, husband, published author, blogger, geek, entrepreneur, horror fanatic, and runs a few websites including Horror Tree!