Taking Submissions: Don't Touch That: An Anthology of Parenthood in SFF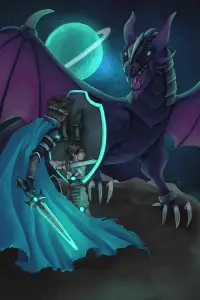 Deadline: December 1st, 2020
Payment: $0.06/word
Theme: Parenthood in SFF
Note: Only 2 stories available
An anthology exploring the theme of parenthood from science fiction and fantasy authors who are parents themselves!
Thank you SO MUCH for your support for this anthology. Now that we've reached our funding goals, behind the scenes we're organizing our timelines and getting started with writing. And thanks to your help in reaching our stretch goals, we'll be open to TWO SLUSH STORIES!
The theme is, not surprisingly, parenting in SFF. You can interpret that any way you like, and take it in any direction you like. We'd love to see what you come up with! Stories should be no more than 5,000 words, and when they're all edited and ready to go, can be submitted in a .doc or .docx file to [email protected] no later than 11:15pm EST on December 1, 2020. Please remember to include your name, pen name if you use one, and contact info on your submission (not part of your word count).
Thank you again, and stay tuned to our Kickstarter page for monthly updates and we move forward writing these fantastic stories of parents and kids in SFF!
– Mike, Kai, and Keena
Via: Don't Touch That's Kickstarter.
About the Author
Latest Posts
Stuart Conover is a father, husband, published author, blogger, geek, entrepreneur, horror fanatic, and runs a few websites including Horror Tree!