Taking Submissions: Division By Zero 2016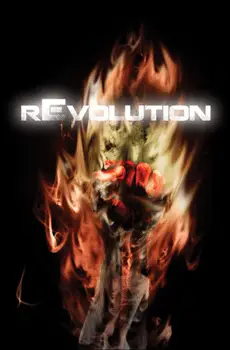 Deadline: March 31st, 2016
Payment: 1¢/word up to $50
Upheaval. Unrest. Turmoil. Radicalism. These are the ideas that come to mind when we think of revolution. But buried within that word is another. Evolution. The slow, inexorable march of the old giving way to the new. The new, giving way to the newer. And the newer, perhaps forgetting its past, giving way to something come around again.
Change. Circumstances change. Climates change. Regimes change. And in each instance, those ideas best adapted for survival are usually those rewarded. This is evolution. But let's not forget that circumstances can be changed. Climates can be changed. Regimes can be changed. This is revolution.
Which brings us to you.
Write a story that deals with change, with all the consequences, intended and unintended, that follow. Juxtapose revolution and evolution. Offer us the ascendant avant-garde, or the resurgent old guard. Entertain us. Enlighten us. Give us that moment of exhilaration that comes from the realization of the fantastic.
The change starts with you. The change ends with you. The change is you.
(Accepting speculative fiction stories between 2,000 and 12,000 words. See Submissions page for more details.)
So you want to submit a story? Fantastic! Here are a couple of things you should know: while we have opened our doors to stories originating beyond the Michigan borders, we do still remain committed to showcasing great Michigan writers. Because of that, we will maintain a minimum 60/40 ratio of Michigan-to-non-Michigan authors.
We accept story submissions for upcoming projects only in the stated window for each, as listed on the project's page. Find our open projects at the left.
Make sure your story is well-written and edited, and generally free of copy errors. Format your pages with 1″ margins, ragged right, and double-spaced. We prefer a sans serif font (like Arial, Verdana, Tahoma or similar), 11 or 12pt, as we'll be reviewing the stories on a computer screen. The body of your email is your cover letter. Writers are encouraged to purchase a copy of one of our previous editions to find out what sort of stories we have accepted in the past.
Story Submission Guidelines
Length:
2,000 – 12,000 words (pref. 8,000)
Genre:
Any speculative fiction sub-genre intended for an adult or YA reader, including (but not limited to) science fiction, fantasy, horror, urban fantasy, real-world magic, etc. If it has a speculative element, we'll read it.
Format:
MS Word, Open Office, RTF, or Plain Text
Rights:
We retain first publication rights, exclusive publication rights for 1 year, and the option to include your story in a "best of" anthology at some point in the future.
Multiple:
No. We'd prefer you submit one story, wait for our response, and then send another.
Simultaneous:
No. If you're going to submit to us, please don't submit your story elsewhere at the same time. We'll do our best to give you a timely response.
Via: Mifi Writers.
About the Author
Latest Posts
Stuart Conover is a father, husband, published author, blogger, geek, entrepreneur, horror fanatic, and runs a few websites including Horror Tree!