Taking Submissions: Divergent Realms: Speculative Stories About Neurodivergence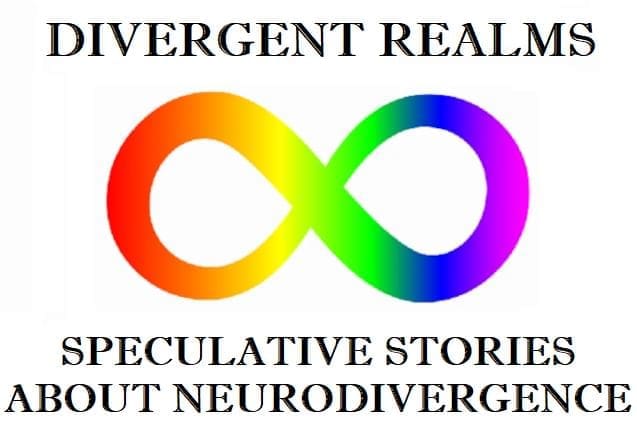 Deadline: August 31st, 2023
Payment: 6 cents per word
Theme: speculative fiction stories about neurodivergent characters, written by neurodivergent writers
"Are you neurodivergent? If so, this is a call for you.
Divergent Realms is a speculative fiction anthology about neurodivergent characters, written by neurodivergent writers.
I'm looking for speculative fiction stories from 2,000 to 5,000 words. Fantasy, sci-fi, horror, and subgenres thereof will all be considered, but keep it PG-13. Violence and swearing and the like should be kept to a minimum and should only be included if you feel like they're necessary to the story.
To submit, you must be neurodivergent, and your story must feature neurodivergence in a significant way. If you're confused about the term "neurodivergent" or whether it applies to you, it is a word used to describe people whose brains operate differently from what is considered "typical." Types of neurodivergence include autism, ADHD, bipolar disorder, obsessive compulsive disorder, dyslexia, down syndrome, PTSD, anxiety disorders, traumatic brain injuries, and MANY MORE. I can't possibly list everything that might qualify—if you think you fit, let me know why in your cover letter. ALL forms of neurodivergence will be accepted.
I will be paying $0.06 a word and will retain exclusive rights for six months after publication. After that, you are free to do with your story as you wish.
I am not accepting reprints, simultaneous submissions, or multiple submissions.
Please send stories as a .doc or .docx attachment to divergentrealmsanthology@gmail.com. Stories should be in standard manuscript format as shown in this link: https://www.shunn.net/format/story/
In the body of your email, include a cover letter with a brief bio and description of how neurodivergence applies to you. You do not need to send proof of a diagnosis. Self-diagnosis is perfectly acceptable. PLEASE NOTE that any submissions lacking a cover letter will be ignored.
Finally, I hate that I should even have to say this, but "brains operating differently from what is considered "typical"" does NOT include artificial intelligence. Human writing only. I have no qualms with the use of ChatGPT as a brainstorming or editing tool, but if you're thinking you can win an easy acceptance by simply entering a prompt and sending me the output, then I hate to break it to you, but that isn't how it works in this field. Please do not waste your time or mine."
About the Author
Latest Posts
Stuart Conover is a father, husband, published author, blogger, geek, entrepreneur, horror fanatic, and runs a few websites including Horror Tree!