Taking Submissions: Detectives, Sleuths, and Nosy Neighbors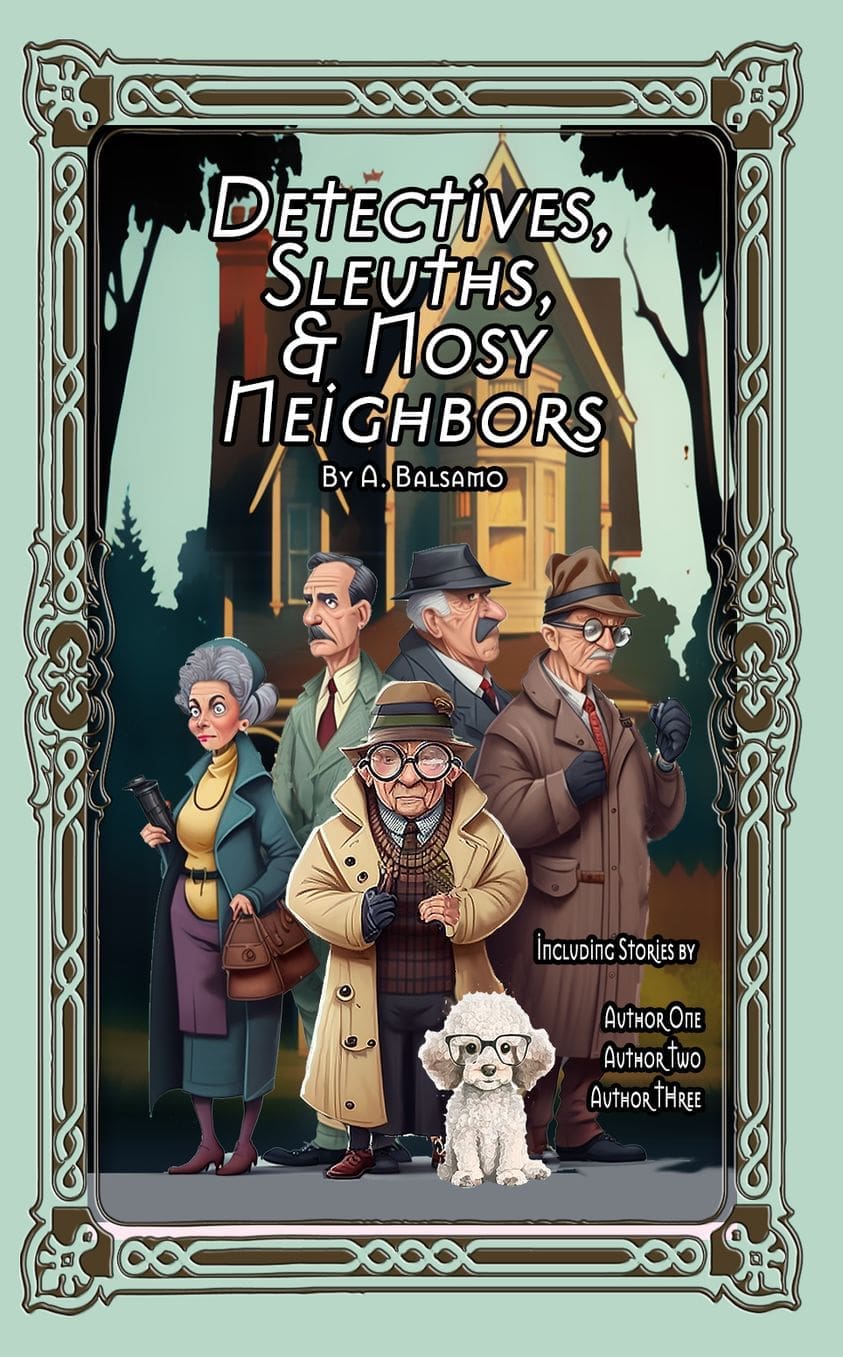 Deadline: November 30th, 2023
Payment: Royalties or $20
Theme: Murder mysteries, detectives noir, cozy, and humorous
Submission Period: September 1, 2023 to November 31, 2023
Theme: Detectives, Sleuths, and Nosy Neighbors – we're searching for the murder mysteries, detectives noir, cozy, and humorous. This is our Mystery anthology and if you think it comes close to the genre, give us a shot.
There is no restriction as to how you incorporate the theme into your story. However, we'll be seriously impressed if you can work within Sci-Fi or Fantasy, but they won't be the bulk of the accepted submissions. We encourage you to weave the theme into an engaging story with well-developed characters and deep emotion. Suspense and thrillers are encouraged over horror for this anthology, but a great horror story may rise to the top.
Stories that contain infanticide, rape, or gratuitous gore will not be accepted.

Submission Period: September 1, 2023 to November 31, 2023
Submissions: No AI, 1 per author; no reprints, no simultaneous submissions;
Submission Cost: Free
Word Limit: 2,000 to 8,000 words
Submission Guidelines: Anonymous submission with no author name in document; 12 pt Times or Arial; .Doc or .Docx; double-space; first line indent; no tabs used.
Genres: Mystery with accepted sub-genres of Fantasy, Sci-Fi as well
Anticipated Pay: Option: Royalty share of D2D sales, or $20.00
If D2D royalty share selected, then each story will receive a share, as will the publisher, from the sales on the D2D platform. This does not include Kickstarter funds unless detailed in the Stretch goals, wholesale to authors, or retail outlets.
Timeline Projections:
Submissions close: November 2023
Review: December 2023
Acceptance / Rejection: January 2024
Edits: February 2024
Production: March 2024
Published: April 2024
Upon acceptance, the author is expected to work with the editor on at least one round of revisions in MSWord. Our publication goal will be the spring of 2024; however, the extensive time needed to review and edit submissions may vary depending upon the submitted works and author's response times. Inkd Publishing LLC will hold first publication rights for four months after publication and the continuing non-exclusive right to reproduce the work in Detectives, Sleuths, and Nosy Neighbors.
Authors must provide assurance that their story submission is an original, previously unpublished work, is not currently under consideration elsewhere, and that it will not be submitted for publication elsewhere prior to receiving notification that it has not been accepted for inclusion in Detectives, Sleuths, and Nosy Neighbors.
For authors who have selected the D2D royalty sharing, they can expect ongoing financial compensation from Draft 2 Digital for stories published in the anthology. An account with Draft 2 Digital will be required to provide royalty share payments.
US authors will also receive one complimentary copy of the printed anthology, other shipping destinations will depend on shipping costs and are at the sole discretion of Inkd Pub.
Via: Inkd Publishing.
About the Author
Latest Posts
Stuart Conover is a father, husband, published author, blogger, geek, entrepreneur, horror fanatic, and runs a few websites including Horror Tree!