Taking Submissions: Dark Corners Magazine #3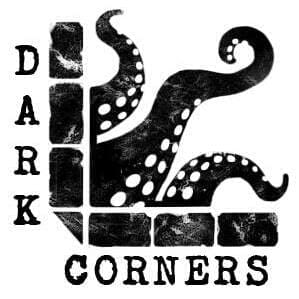 Deadline: March 1st, 2015
Payment: Contributor's Copy
SUBMISSIONS FOR ISSUE 3 ARE OPEN UNTIL MARCH 1, 2015.
Dark Corners publishes pulp fiction quarterly. Hardboiled, noir, westerns, sci-fi, fantasy, and horror are all desired. If you have something that exists outside these genres or even combines them and you think we'd enjoy it, feel free to submit. Be forewarned, though, that we reserve the right to be picky. If you don't know what pulp fiction is, you might be better off submitting elsewhere. Absolutely no fan fiction. Our readers demand and deserve quality and there is a lot of quality out there so be competitive. Give us your best.
Word limit is 2-5,000 words but err on the side of brevity. We want it fast and memorable. Please send only one story per quarter. This is a small operation here and while I appreciate the vote of confidence, we have our limits.
Submit to craigtm85 (at) gmail (dot) com. (Please don't type "at" and "dot". I think you know how e-mails look. This is to protect myself from Nigerian princes and people trying to enlarge parts of my body or introduce me to Russian girls. I already live with the best woman possible.)
Attach your submission in a Word Document file or Open Office file if you prefer. For the subject of your e-mail, write "Dark Corners Submission — Your Last Name". If you actually write "Your Last Name", I will respond telling you how funny I think you are but I probably won't read your submission.
In the body of your e-mail, send your cover letter. Look up how to do one if you don't know but don't fret about it. As long as you give your best attempt at professionalism, we won't ignore you. Make sure your letter contains a short bio. In the document itself, include your name, address, and word count per standard manuscript format. Familiarize yourself with proper manuscript format if you wish to submit. Like I said, we're nice people but the process deserves to be respected.
We are also looking for pulp-related pieces of non-fiction and good artists, especially those in the pulp art style. However, please inquire before submitting.
Payment will be in the form of contributor's copies. Monetary payment is unfortunately not possible at this stage but if you appear in Dark Corners, make sure you promote it as much as you can. It will improve our chances of being able to pay in the future.
Dark Corners will be asking for the following publication rights: First English-language Rights, English-Language Periodical Rights, World Periodical Rights, and Electronic Distribution Rights. These are pretty standard but if you don't know these terms, you can find a wealth of info online and you can also feel free to just e-mail me and I'll make sure you understand everything.
No simultaneous submissions. No reprints unless requested.
Now put on them Writer Pants (Ha! Like writers wear pants!) and GET TO WORK!
CT McNeely
Chief Editor, Dark Corners
Via: Dark Corners.
About the Author
Latest Posts
Stuart Conover is a father, husband, published author, blogger, geek, entrepreneur, horror fanatic, and runs a few websites including Horror Tree!