Taking Submissions: Classic Monsters Unleashed (EARLY LISTING)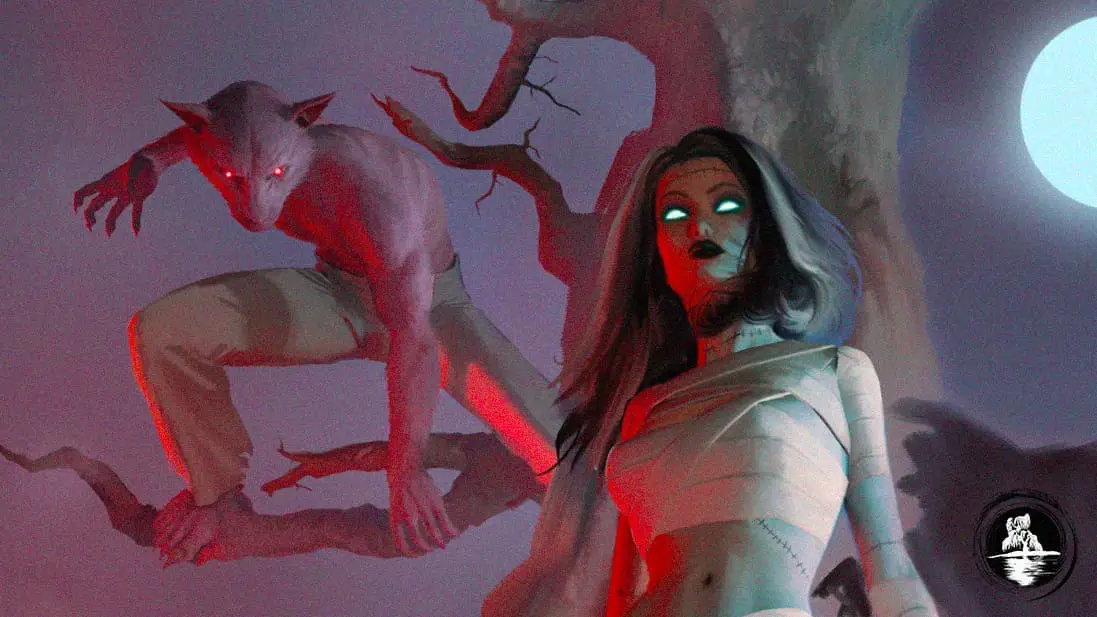 Deadline: May 30th, 2021
Payment: 7 cents a word
Theme: Dark, scary stories featuring a classic monster or monsters.
Note: This does NOT open until April 8th 2021 but the competition will be FIERCE so I'm trying to give you as much time as possible
I am editing the CLASSIC MONSTERS UNLEASHED anthology for Black Spot Books and Crystal Lake Publishing.
We're looking for dark, scary stories featuring a classic monster or monsters (think famous creatures from pre-1960 horror movies). While we prefer new angles that subvert or re-imagine the monster, we are also interested in really good traditional monster stories. Stories can also star secondary characters, such as a well-known sidekick, assistant or love interest, from the classic monster universe.
​
We are NOT looking for general monster types, such as a Cyclops, Bigfoot or Dragon. We are NOT necessarily looking for mythological monsters or old monsters. Check out the list below for possible characters.
​
GUIDELINES:
Payment: 7 cents a word (but could increase)
Length: 1000 to 5000 words
Submission Period: April 8 to May 30, 2021 (don't send before April 8)
Expected Release Date: December 2021
Kickstarter Launch: March 8, 2021
No reprints, multiple subs or simultaneous subs
Note: A Kickstarter campaign to fund the anthology launches in March, after which we'll open to submissions. (Of course, the campaign has to fund successfully, but we're confident it will.) This is an invitation and open-submissions anthology (with about 75% invited and 25% open). With the top-notch lineup of writers we've already signed, send only your very best.
​
Use classic Shunn formatting. Send as an attachment in doc or docx. In the subject line, put "Classic Monsters," the name of your story, and author name. Example: Classic Monsters – Story Title – Author Name.
​
Email story submissions to 
We want to publish your first story. We're holding at least one spot for a newcomer. If you've never been published before, say so in your email. Good luck!
​
CHARACTER LIST:
Mina Harker
Abraham Van Helsing
Renfield
Victor Frankenstein  
Frankenstein monster
Bride of Frankenstein
Henry Jekyll
The Invisible Man
Cthulhu
Phantom of the Opera
Hunchback of Notre Dame
Headless Horseman
Dorian Gray
Wicked Witch of the West
Kaiju / Giant Monster (in the vein of King Kong or Godzilla)
Morlocks
The Tingler
​
Note: We have enough Dracula stories, so he's not included on the list. If you have any ideas for other classic monsters not listed, please ask before submitting. Also bear in mind: though these are public domain characters, don't use any copyrighted or trademarked elements from the movies.
​
We will take more than one story per character. Mummy, werewolf and gill man stories are okay to submit, as well as any Universal Classic Monster, but they must be "based on" or "inspired by" if the characters are not public domain.
​
Full list of invited contributors:
– Joe R. Lansdale (Jack the Ripper)
– F. Paul Wilson (Frankenstein)
– Jonathan Maberry (Dr. Moreau)
– Ramsey Campbell (Count Magnus)
– Richard Christian Matheson (Dr. Jekyll and Mr. Hyde)
– Lisa Morton (Headless Horseman)
– Tim Waggoner (a character inspired by The Wolfman)
– Owl Goingback (Dracula)
– Linda D. Addison (a character inspired by The Blob)
– Seanan McGuire (Mad Scientists)
– Maurice Broaddus (Invisible Man)
– Dacre Stoker & Leverett Butts (Dracula)
– Alessandro Manzetti (Mina Harker & a Classic Monsters poem)
– John Palisano (a character based on Creature From the Black Lagoon)
– Rena Mason (a character based on The Mummy)
– Mercedes Murdock Yardley (Dorian Gray)
– Monique Snyman (a character based on The Fly)
– Lucy A. Snyder (Phantom of the Opera)
– Gary A. Braunbeck (a story inspired by Cat People)
​
I'm looking for slush readers for when we open submissions in April. Apply here.
Via: Crystal Lake Publications.
Sign up for our Newsletter
Never miss a post from our team by signing up!