Taking Submissions: Ceto's Brine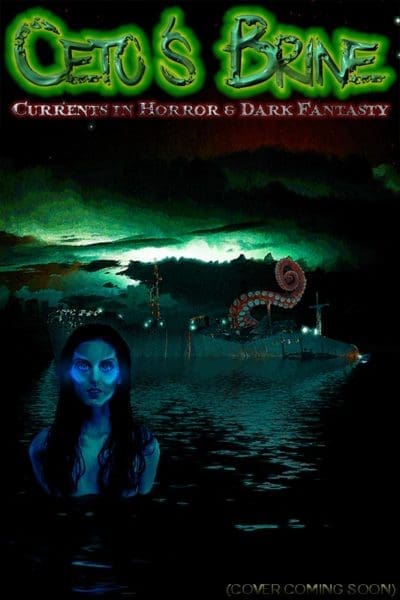 Deadline: July 31st, 2016
Payment: $30USD plus a copy of print, electronic, and audiobook formats
Expanses of water so vast they seem to go on forever…the silhouette of a dead ship on the horizon…stars filling the night that have never shone over our earth…nightmares made flesh, rippling just under the surface…a siren's call no man can deny…this is what waits for you in CETO'S BRINE.
CETO'S BRINE is open to ocean-themed horror – mermaids, selkies, doorways to other dimensions, ghost ships, curses, madness, mythical beasts from beyond, Lovecraftian horrors, and demonic forbidden love are just a few of the tales we're looking for.
Genres accepted:
Horror
Dark Fantasy
Horror Erotica
Adult-level fiction only (no children's/preteen fiction).
To be published in print, e-pub, and audiobook formats
Pay is $30USD plus a copy of print, electronic, and audiobook formats
Submit any questions to

[email protected]

.
SUBMISSION INFORMATION
SUBMISSION LENGTH: 5,000-12,000 words. Query for shorter/longer
FILE FORMAT: Submit work in RTF, ODT, DOC, or DOCX formats as an attachment. Do not put your submission in the body of the e-mail.
PAGE MARGINS: 1 inch margins.
LINE SPACING: Double-spaced.
SENTENCE SPACING: Single or double-space between sentences
FONT: 12 point Times New Roman, Courier New, Arial, or equivalent font.
PARAGRAPH INDENT: Auto-indent new paragraphs. Do not manually indent with spaces or tabs.
CONTACT INFORMATION: Name, address, phone number, phone number, and e-mail address at the top-left of the cover/first page.
HEADERS / FOOTERS / PAGE NUMBERS: Do not include any headers, footers, or page numbers.
Submit your manuscript as an e-mail attachment to

[email protected]

.
Via: Strigidae Publishing.
About the Author
Latest Posts
Stuart Conover is a father, husband, published author, blogger, geek, entrepreneur, horror fanatic, and runs a few websites including Horror Tree!