Taking Submissions: Bloody Good Horror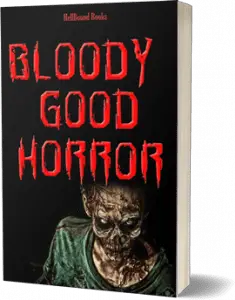 Deadline: August 31st, 2021
Payment: $5
Theme: Horror
No particular theme, no particular sub-genres, no specific word length – as the title suggests, all we want is some bloody good horror for this anthology!
So, send us along your very best horror stories, and see if you can scare our jaded team of readers!
PLEASE read and adhere to our submission guidelines… 
* Word format saved in .doc, or .docx
* 12 pt times new roman
* Double spaced
* Absolutely NO extra lines between paragraphs!
* 2.5K-4K word count (although we are incredibly flexible for awesome stories!)
* Write 'BLOODY GOOD HORROR' along with your name and story title in the header of your email
*The body of your submission email will be considered the cover letter.
* The submission documents are to be separated and Word (.doc or .docx) documents are to be attached to your submission email.

To submit, email your polished story to [email protected]
– Make sure that you check your mss for grammar and punctuation, use our guidelines to help you:
DOWNLOAD YOUR HBB GUIDE TO GRAMMAR HERE (PDF)
Deadline: 31 August
Payment – $5.00 for first rights.
Capped at 120K words in total.
Via: Hellbound Books Publishing.
About the Author
Latest Posts
Stuart Conover is a father, husband, published author, blogger, geek, entrepreneur, horror fanatic, and runs a few websites including Horror Tree!