Taking Submissions: Blood Bath Literary Zine Issue 2: DEMONS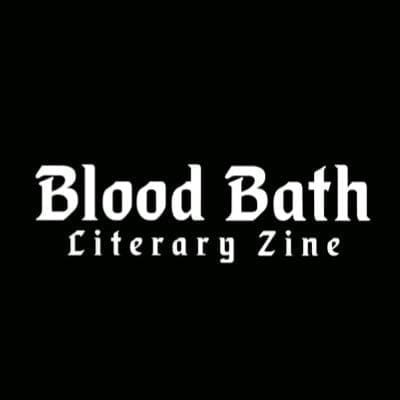 Deadline: February 14th, 2019
Payment: £20 per 1,000 words for prose, £20 per 15 lines for poetry
Following the success of issue one, Blood Bath opens submissions of short fiction, poetry and visual art for its second issue: DEMONS
Agents of tangible evil, or paranoid ideas nestled inside our brains, DEMONS influence, divide and ruin us.
Internal or external, real or imagined, DEMONS haunt the corporeal and fictional plane, and just like the saints in heaven, there's a specific Demon for every purpose. We're open to references to academic demonology theories or newly invented creations; try your best to surprise or intrigue us. The reading team are avid horror fans and dying to be exposed to a new kind of terror.
Demons also represent an aversion to institution; they are heathens, unclean spirits. Perverted angels or cursed mortals, transformed during satanic ritual or born in hell, we are open to all interpretations. Demons from outside traditional Western Christianity depictions are enthusiastically welcomed.
WE LOVE:
The quickest and best way to find out what we love is to buy a copy of our first issue, BODIES. Print and EPUB copies are available in our shop. Supporting small publishers helps them to continue existing!
As always, we are particularly interested in experimental and subversive forms, as well as contribution from women, people of colour, members of the LGBTQIA+ community, and people living at the intersection of these identities.
Last call for submissions produced an overwhelmingly white response; this issue we are looking for work specifically from people of colour, in particular trans and non-binary POC and women of colour.
Horror has always been political, and BB is specifically searching for socially aware genre stories.
Speaking of genre, we are open to any and all; science fiction, fantasy, erotica…but it also must contain an element of horror.
For a more visual representation of what we love, check out our Instagram page @bloodbathzine.
WE DON'T LOVE:
Exploitative or otherwise offensive portrayals of harmful stereotypes or tropes.
Sexual violence just for the sake of it, or to create shock value. There are way more inventive ways to shock us.
Fan fiction; we don't hate it, it's just not for us. Any kind of copyrighted material is also not desirable.
If you are a white cis man thinking of submitting a story in which female characters suffer violence, rape or general mistreatment at the hands of male characters, portrayed in a leering or sexualized manner… perhaps consider not doing so.
GUIDELINES:
For the first time ever, BB will be accepting visual art submissions! This includes illustration, collage and photography. The issue will be produced in EPUB and print formats, so please send high quality A5 sized image files. PDF or JPEG preferred, but please get in touch if you have any questions. Please contribute four image files per submission.
We accept short fiction from 50 to 2,500 words, flash fiction shorter than this as well as poetry (maximum 30 lines) are also encouraged and welcome. Please send a maximum of four poems and two prose pieces at a time. Please also submit all pieces you intend to submit at one time. You are welcome to submit visual art alongside written work.
Submissions must be submitted in .doc or .docx format, size 12 and double spaced via email to Katy at [email protected]. We do not accept previously published pieces. Simultaneous submissions are okay, just let us know if your piece is accepted elsewhere.
The deadline for submissions is midnight, GMT on February 14th, 2019. We will not under any circumstances accept any late submissions. Please take into account time zone differences.
COPYRIGHT:
If we publish your work, we buy first print rights. They are returned to you 6 months after publication.
Contributors will be paid, at a rate of £20 per 1,000 words for prose, £20 per 15 lines for poetry, and £20 per image for visual art.
Via: Blood Bath Literary Magazine.
About the Author
Latest Posts
Stuart Conover is a father, husband, published author, blogger, geek, entrepreneur, horror fanatic, and runs a few websites including Horror Tree!